Chinese man's family in Australia says quest for justice led to him being jailed
Shi Boyu is worried his father, who has a degenerative brain condition, is going to die in a Chinese prison and never get to meet his grandson.
Shi Zongfa, 68, remains in pre-trial detention in China's southern city of Guangzhou after being arrested two years ago and charged with bribery.
His son, an Australian permanent resident living in Victoria, believes the charges are made up and retribution for his father accusing local authorities of corruption.
"This is an absolute abuse of power, and my father is by no means the only victim," Shi Boyu said.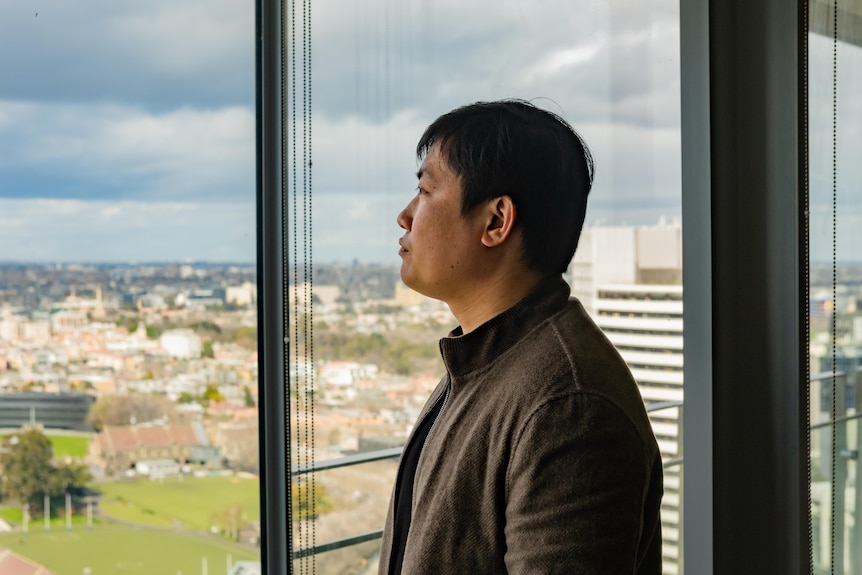 He hopes the Australian government can pressure Beijing to free his father.
However, the Department of Foreign Affairs and Trade normally only offers consular assistance to Australian citizens.
"I don't want him to die in there," Shi Boyu sobbed.
"He is very sick.
"Our most pressing demand at this point is to get [the authorities to approve] bail and get him out for medical treatment."
1,000 letters seeking justice
Shi Boyu told the ABC he gave his father $2.5 million in 2013 to invest in what turned out to be a fraudulent real estate project in Guangzhou.
After the developers illegally sold the properties and kept the proceeds, Shi Zongfa, a local court official, went on a letter-writing campaign, sending out "more than 1,000 petition letters" to all levels of government, including to President Xi Jinping.
In the letters, he denounced the developers and said corrupt local officials were complicit.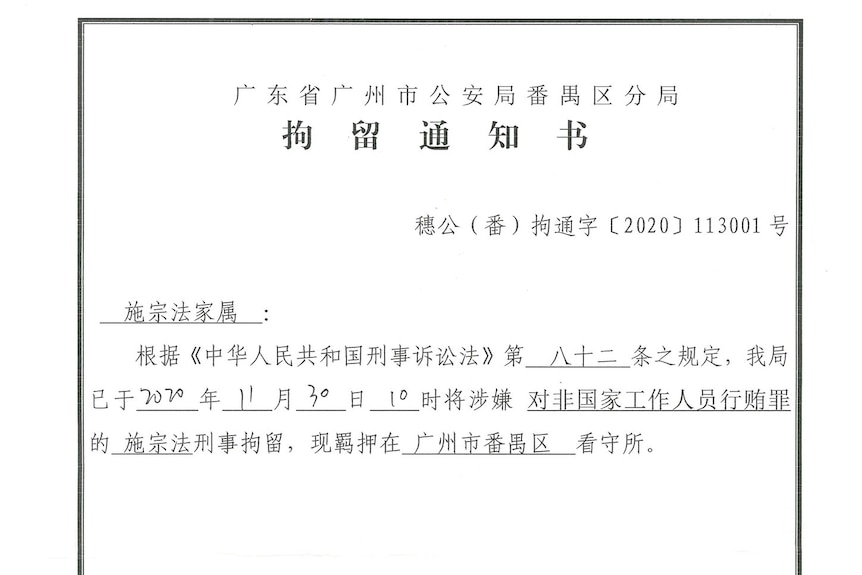 In 2018, he went to the Central Commission for Discipline Inspection (CCDI) in Beijing to present his case, which finally triggered an investigation and the arrest of the developers in early 2020.
The family celebrated getting justice, but then Shi Zongfa himself was arrested in September 2020 and charged three months later with bribery.
The authorities claimed he had paid a village committee member $385,000 in 2017.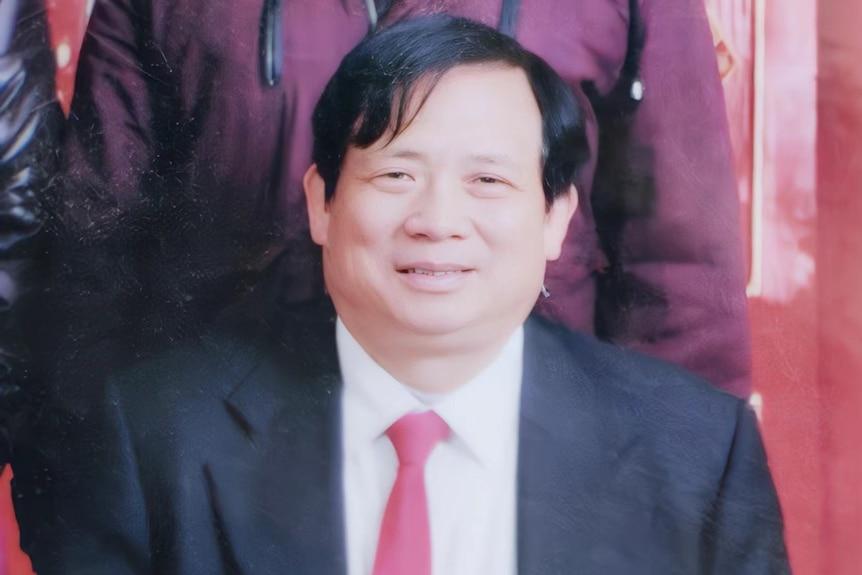 But Shi Boyu said his father had just loaned the money to the committee and had a receipt with the borrower's fingerprint and signature to prove it.
"My father is the representative of 26 shareholders," Shi Boyu said.
"Why would he bribe others for his own investment?"
Neither the Guangdong provincial government nor the Chinese embassy in Canberra responded to the ABC's requests for comment.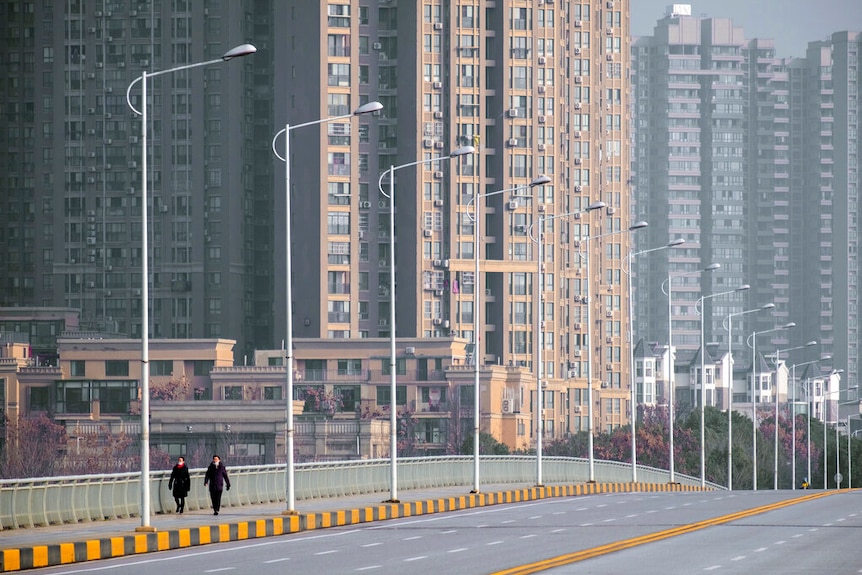 Xi's anti-corruption crusade
When Chinese President Xi Jinping first became leader a decade ago his first major policy push was an anti-corruption drive run out of the new National Supervision Commission.
The far-reaching campaign cracked down on "tigers and flies" — both high-ranking officials and local civil servants.
It reportedly snared more than 3 million government officials, according to Chinese state media.
However, the anti-corruption body was ultimately only accountable to the Chinese Communist Party.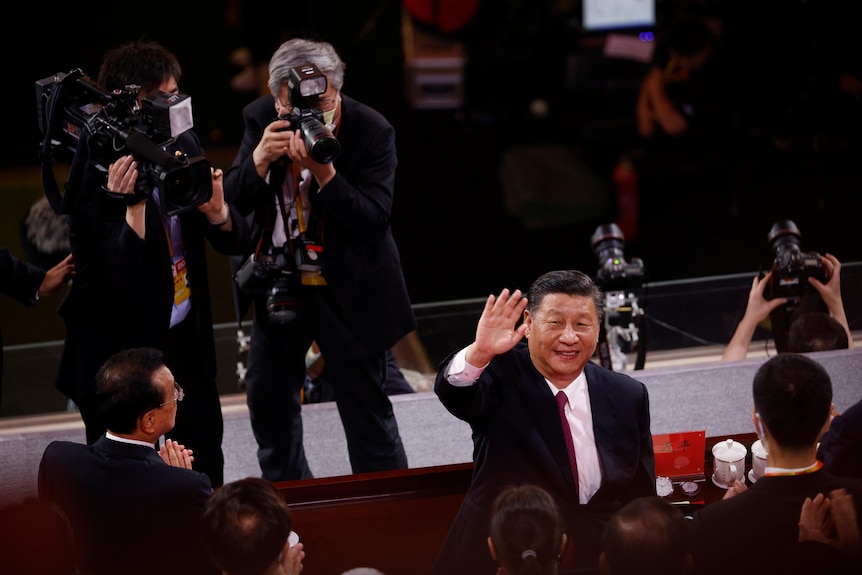 Chinese human rights lawyer Sam Huang said he had seen many cases like Shi Zongfa's over the past decade.
"It is not uncommon for Chinese people to petition as the plaintiff who later could become the defendant in a case," Mr Huang told the ABC.
"It is commonly believed in China that Xi's anti-corruption efforts have become a tool to combat opposition.
"The CCP rules without media oversight and accountability. It is an unregulated power. Its first priority is stability."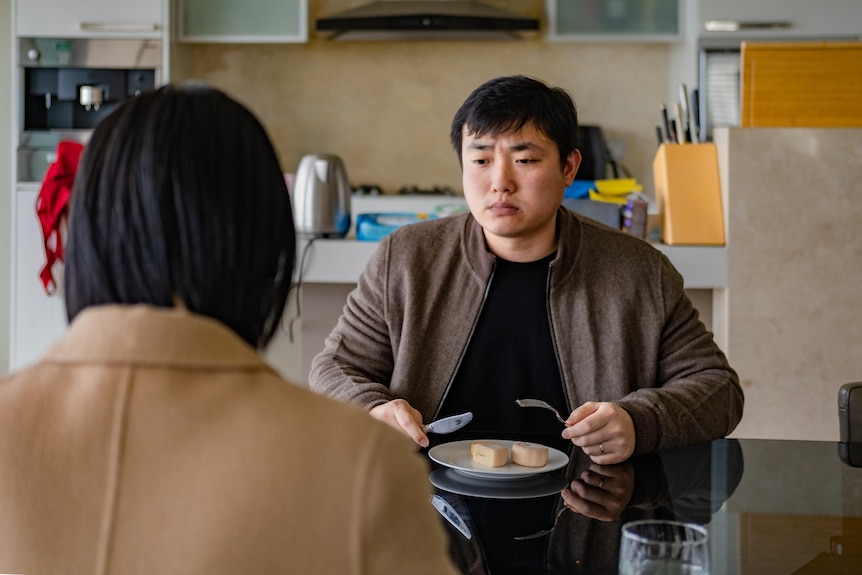 Waiting for a hearing
Shi Zongfa was detained for 14 months before his first court appearance in November 2021 when he appeared via video, due to COVID-19 protocols, unaccompanied by his lawyer or family.
Because he has spent much of the past two years in hospital, where visitors are not allowed, he has only been able to communicate with his lawyer a handful of times.
The lawyer declined to be identified or speak to the ABC for security concerns.
Shi Zongfa has now been waiting for nine months after another court appearance.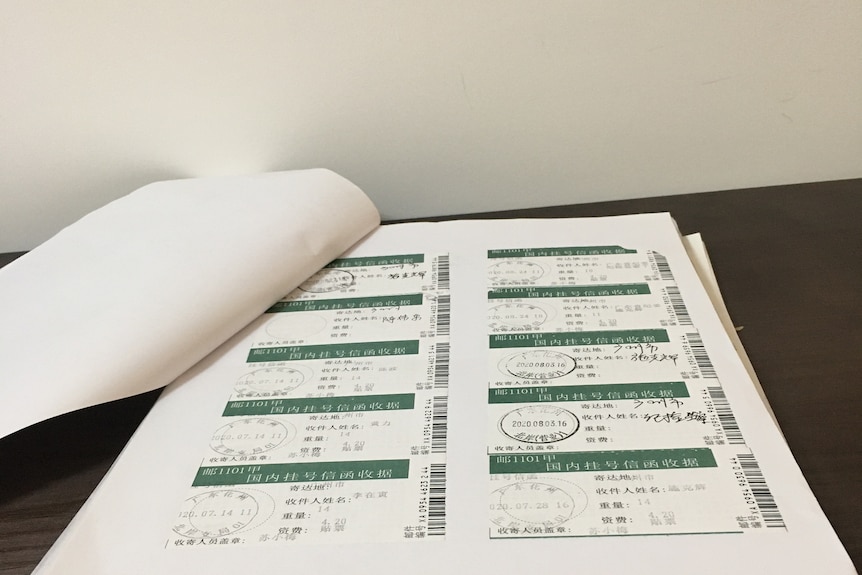 According to China's criminal procedure law, the court has a two-month time limit for hearing public prosecution cases, which means the verdict should be pronounced within two months of acceptance, and no later than the three-month time limit.
"They can explain that we are being approved by the Supreme Court and we can extend this time indefinitely for the next verdict," Mr Huang explained.
"I have handled cases that lagged for seven years. Two years is [not that long] in this context."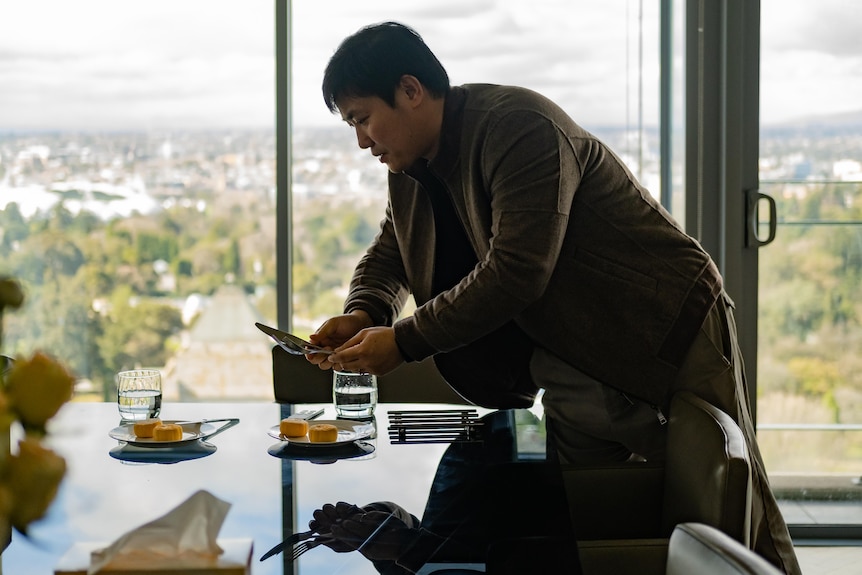 In two weeks, Shi Zongfa will celebrate his 69th birthday at the detention centre.
He remains oblivious to the fact he will soon become a grandfather — Shi Boyu's wife is three months pregnant.
"He is 68 years old, and my father should not be detained indefinitely without evidence," Shi Boyu said.
"This is illegal and is extremely unjust."
Source link
Man faces underage sex crime charges | News, Sports, Jobs
A Tyrone man facing dozens of charges involving child pornography and human trafficking has been denied bail.
Paul Robert Holpit, 24, was arraigned Wednesday morning before Magisterial District Judge Fred B. Miller on 15 felony charges each of photographing, filming, or depicting a sex act involving a child and of disseminating explicit sexual material to a minor; eight felony counts each of trafficking in individuals-recruit/entice/solicit, of corruption of minors, of unlawful contact with a minor-sexual offenses and of drug possession with intent to deliver; three felony counts of criminal solicitation; two felony counts each of trafficking in individuals for financial benefit, of child pornography and of criminal solitication-sexual exploitation of children; one felony count each of criminal soliticiation-involuntary deviate sexual intercourse of a person less than 16 years of age and of criminal solicitation-involuntary deviate sexual intercourse with a child; and 10 felony counts of criminal use of a communication facility.
He also faces two misdemeanor counts of corruption of minors and a misdemeanor count of indecent assault of a person less than 16 years old.
According to the court docket, Holpit was denied bail due to the threat to the community and safety of the victims, his flight risk and the nature of the charges.
Holpit was remanded to the Blair County Prison awaiting a Sept. 20 preliminary hearing in front of Miller.
Pot for sex alleged
The charges stem from an five-month investigation by the Tyrone Borough Police Department after a minor female told police that Holpit provided numerous minors with marijuana in exchange for sexual acts.
On the police department's Facebook page, police said 11 minor victims were identified and forensic interviews were conducted. The victims ranged from 12 to 17 years old, police said.
On May 6, borough police executed a search warrant on Holpit's West 14th Street home and seized three iPhones, a Playstation, two HP laptops, an iWatch, cable modem, related charging cords, 297 grams of marijuana, clear sandwich bags, a silver scale and a glass pipe with residue.
Officers also received permission from parents and guardians to review the contents of cellphones belonging to the minors, court documents state.
During subsequent interviews, police said the minors reported talking to Holpit on Snapchat and meeting him in person. Holpit allegedly sent nude photos of himself to one 15-year-old, who said he sent photos at least once a day starting in December 2021 and continued for about two months. He also offered her free marijuana, alcohol and money in exchange for a sex act, the teen told police.
A 17-year-old told police she received marijuana from Holpit for about two years. In October 2021, Holpit began asking the girl for nude photos and she provided him with pictures a couple of times in exchange for marijuana. At least once, Holpit requested sex and he would send random pictures and videos of his genitals, she said. He also talked about her 12-year-old sister, asking the girl to talk the youngster into having sex with him for money.
The 12-year-old said she began talking to Holpit through Snapchat and then he began asking for photos of her body. He offered money, marijuana and tobacco for the pictures, she told police. He continued to ask, even though she said no, she said, and he sent photos of his genitals. He allegedly offered her money for oral sex.
Another 15-year-old said Holpit added her to Snapchat when she was 12 or 13 years old and conversations became sexual in nature, with Holpit asking for sex and sex acts in exchange for marijuana. She bought marijuana from him, the teen told police, and received nude photos of him on multiple occasions.
The interviews with the teens continued into June and July, according to court documents, and police talked to a 17-year-old, who also said she communicated with Holpit via Snapchat. Holpit allegedly sent her photos multiple times that included his genitals. He also asked for sexual favors in exchange for marijuana. The teen told police she did buy marijuana from Holpit in the past.
A 16-year-old said she purchased marijuana from Holpit and he used Snapchat to set up the purchases. She told police she then blocked him because she knew he sent nude photos to minors and requested sexual favors.
Marijuana bought
Four other minors, ranging in age from 15 to 17, told police that Holpit was their marijuana dealer. They also reported using Snapchat and that Holpit sent nude photos, asked for sex, sex acts and nude photos in exchange for the drug and in one case, asked a girl to have sex with him and another male in exchange for marijuana.
One 17-year-old said she began purchasing marijuana from Holpit, but the exchanges turned sexual, with Holpit giving her marijuana for sex acts and nude photos. He also sent her nude photos of himself via Snapchat and she received images about three times a week from November 2021 until April of this year, when she contacted police. Police said a majority of the in-person contacts with Holpit occurred at a Tyrone Borough church. At least one incident occurred in the parking lot of Penn Highlands Tyrone Hospital, police stated.
All victims reported receiving unsolicited photos of Holpit's genitals and the photos appeared to have been taken in his bedroom, according to court documents.
Images of girls found
A search of Holpit's cellphone turned up photos of the girls as well as images of large amounts of marijuana and cash. In addition, police said several conversations indicated Holpit was dealing marijuana. Videos, including of a minor girl giving oral sex to a minor boy, were found on the phone.
Police said 20 images and/or videos depicting child pornography were found and that Holpit provided eight minors with photos of his genitals.
He also provided seven of the juveniles with marijuana and arranged drug sales or disseminated pornographic images to nine individuals, court documents state. Holpit would meet individuals at various spots in Tyrone Borough to make drug deliveries, police reported.
After 6 years, Karnataka government orders abolition of ACB, revival of Lokayukta
The Karnataka government on Friday issued an order abolishing the state Anti-Corruption Bureau (ACB), saying all its cases will be transferred to the Lokayukta.
The government order said that as per the orders of the Karnataka High Court, the ACB will be abolished and police station powers reordered to Lokayukta police. All the cases which are pending/under inquiry/other disciplinary actions will be transferred to Lokayukta, it added.
In mid-August, a division bench of the Karnataka High Court had ordered the abolishing of ACB and revival of an anti-corruption police unit attached to the Karnataka Lokayukta, a quasi-judicial institution that works independent of the state.
The high court order quashed a notification issued by the then Congress government in the state on March 14, 2016, to create the ACB and also subsequent notifications transferring power to probe corruption cases under Prevention of Corruption Act, 1988, from Karnataka Lokayukta police to the ACB.
"All inquiries, investigations and other disciplinary proceedings pending before ACB will get transferred to the Lokayukta. However, all inquiries, investigations, disciplinary proceedings, orders of convictions/acquittals and all other proceedings held by ACB till today are hereby saved and the police wing of Karnataka Lokayukta shall proceed from the stage at which they are pending as on today, in accordance with law," the bench said in its order.
Stating that it was "high time" the state government strengthened the institution of Lokayukta and Upa-Lokayukta and got back their "glory", the court observed that the institution of Lokayukta has been reduced to being "paper tigers" by the March 14, 2016 executive order to transfer police powers to ACB.
The order for abolishing the ACB relates to cases filed in 2016 by the Advocates Association of Bengaluru, the Samaj Parivartana Samudaya, and advocate Chidananda Urs over Lokayukta powers being given to ACB.
The high court had stated that "there was no necessity for the state government to constitute ACB parallel to the institution of Lokayukta, that too when a person to be appointed as Lokayukta shall be a person who has held the office of a judge of Supreme Court, or that of the Chief Justice of a high court, or a person who has held the office of a judge of a high court for not less than ten years; and a person to be appointed a Upa-Lokayukta shall be a person who has held the office of a judge of a high court for not less than five years."
The high court acknowledged that Lokayukta had become a powerful institution and was plagued by internal corruption but observed that the solution to the problem was in cleaning the institution and not withdrawing its powers to probe.
Latest Updates: Deepak Mundi sent to 7-day police remand in Sidhu Moosewala case
THE TIMES OF INDIA | Sep 11, 2022, 10:55:02 IST
Daily City News Updates
Union home and cooperation minister Amit Shah will take part in a cooperative conference in Gujarat's Amreli district on Sunday and unveil a 16-feet tall statue of Lord Hanuman in Somnath town. Stay with TOI for all the latest updates:Read Less