Robbinsville Police Department Employee Charged with Stealing More Than $250,000 in Township Property – MidJersey.News
Eric Coran, 41, of Medford, NJ a 21-year employee of the Robbinsville Township Police Department has been charged with stealing and selling property and equipment belonging to the police department for personal gain.
August 12, 2022
ROBBINSVILLE TOWNSHIP, NJ (MERCER)–The Mercer County Prosecutor's Office press release:
Mercer County Prosecutor Angelo J. Onofri and Robbinsville Township Police Chief Michael Polaski announced today that a 21-year employee of the Robbinsville Township Police Department has been charged with stealing and selling property and equipment belonging to the police department for personal gain.
On Friday, August 12, 2022, a criminal complaint was signed charging Eric Coran, 41, of Medford, NJ, with second-degree official misconduct, multiple counts of theft, criminal computer activity and impersonation, and second-degree money laundering.  Coran has been employed by the Robbinsville Township Police Department as a communications officer since 2002.  His responsibilities included purchasing, ordering, programming, and maintaining police equipment including police radios, emergency lights, sirens and controllers.  Coran was terminated from his job on Friday after being suspended without pay since July 2022.
The charges are the result of an investigation by the Mercer County Prosecutor's Public Corruption Unit and the Robbinsville Township Police Department.  The investigation revealed that between July 2021 and July 2022, Coran abused his position by fraudulently obtaining and altering purchase orders issued by the Township of Robbinsville to make unauthorized purchases for his own uses; making unauthorized purchases for his own uses utilizing the township's Amazon account; and utilizing other means to steal Robbinsville property and funds.
Further, Coran sold various police radios, emergency lights, sirens and controllers over the internet using an alias and mailed them throughout the United States utilizing his Medford residence as a return address.  The approximate value of the stolen property is more than $250,000.  The investigation also revealed Coran utilized the credentials of both Chief Christopher Nitti and Chief Polaski without authorization to access and make alterations in a software program used by the Township of Robbinsville for budgeting and financial purposes to further and cover up his crimes.
"No one is above the law, especially public servants," Prosecutor Onofri said.  "Individuals who abuse their positions and violate public trust should be prepared to face the consequences."
"Eric was a long-time, trusted employee serving 21 years with the police department.  He was an important member of the team," Chief Polaski said.  "We were both shocked and disappointed to learn that this had been going on."
Coran's criminal acts were uncovered in July when Motorola contacted the Robbinsville Township Police Department regarding service of one of the stolen radios.  The matter was brought to the attention of the Mercer County Prosecutor's Office and a joint investigation ensued.
The case is being prosecuted by Assistant Prosecutor Rachel Cook, chief of the Public Corruption Unit.  Second-degree crimes carry a penalty of five to 10 years in state prison and a $150,000 fine.  Third-degree crimes carry a penalty of three to five years in state prison and a $15,000 fine.  If convicted of the second-degree crime of money laundering, Coran faces a penalty of five–10 years in state prison, to run consecutive to the theft charges, and a $200,000 fine.  Additionally, he would be subject to a $500,000 anti-money laundering profiteering penalty.  The prosecutor's office has filed a motion to detain Coran pending trial.
Despite having been charged, every defendant is presumed innocent until found guilty beyond a reasonable doubt in a court of law.
---
Mayor Dave Fried Statement on Eric Coran
"Today's arrest and the charges leveled against Robbinsville Township Police Department Communications and Dispatch Coordinator Eric Coran are an unfathomable breach of trust by a long-time employee. Immediate action was taken, and he is no longer employed by the Township.
We talk all the time about owning our mistakes, and Robbinsville Township today is staying true to that and walking the walk. Our Police Department uncovered this alleged scheme, and it has already taken several proactive steps, featuring multiple layers of increased accountability, to help ensure this never happens again. At the end of the day this was not only outstanding police work, but outstanding police work under the tremendous strain of having to investigate one of their own. We want to thank Angelo Onofri and his team at the MCPO for granting us the resources needed to get where we are today. That said, we sincerely apologize to our residents for not catching this sooner. We will be submitting a claim to our insurance carrier to get all $250,000 reimbursed.
As this is an ongoing investigation, Robbinsville Township and the Robbinsville Township Police Department will have no further comment." — Mayor Dave Fried
---
Eric Coran was Robbinsville Township Police Department's Dispatcher Of The Year 2018
---
---
Source link
'Call us to report corrupt cops', say Met Police bosses, after string of officer scandals
29 November 2022, 00:01 | Updated: 29 November 2022, 00:14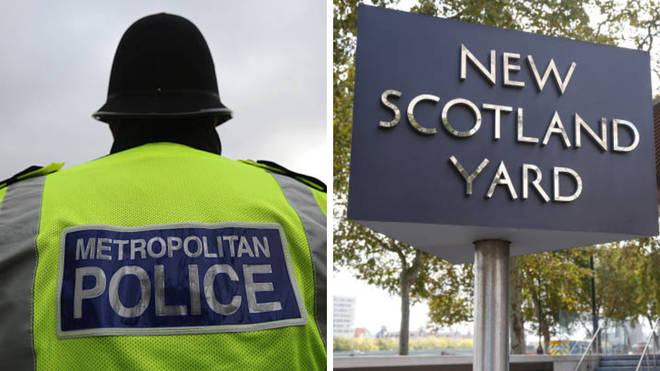 The Metropolitan Police is asking people to report officers they think are corrupt, after a series of recent scandals that have hurt the reputation of the London force.
The Met will set up an anonymous hotline that concerned Londoners can use to name and shame officers they think are breaking the law themselves.
It comes after a string of serious and high-profile crimes committed by Met Police officers, including the rape and murder of Sarah Everard by Wayne Couzens last year, the case of two officers who shared pictures of the bodies of murder victims Nicole Smallman and Bibaa Henry, and the strip searching of schoolchildren.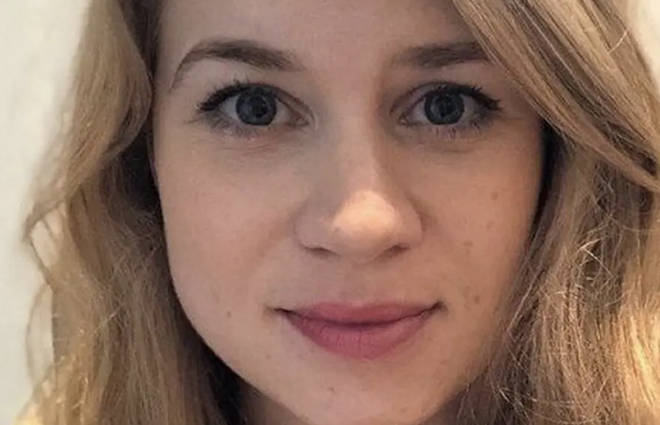 New commissioner Sir Mark Rowley has spoken of his frustration at the slow process to get rid of unsuitable officers, with hundreds of corrupt staff still on the force.
Commander James Harman, head of the anti-corruption and abuse command, said: "What we want to do with this hotline is to say to the public, we want information about officers who are fundamentally corrupt or who are abusing their policing position.
"And we want to recognise that for members of the public who are trapped in a relationship of corrupt and abusive use of power, they might not know where to go.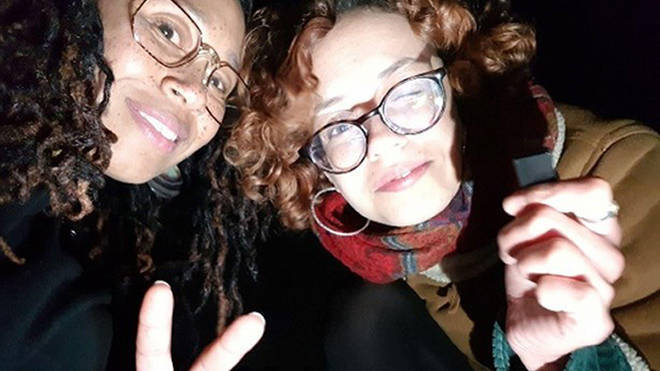 "They might not feel comfortable walking into the local police station, they might not feel comfortable going through the established routes.
"What we are offering them is a hotline by Crimestoppers, an independent charity with a well-known, well-trusted brand, where someone can reach out for help, anonymously or not, to tell us about corruption or abuse in the Met.
"This will offer people a different way to seek help that they might not otherwise have felt able to do."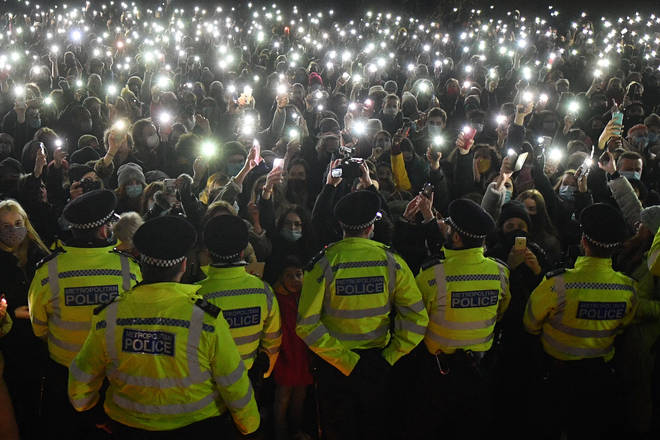 The free hotline will be run by charity Crimestoppers on 0800 085 0000.
People can contact the line anonymously with information about officers or staff who take bribes, use their powers for sex, are abusive towards their partner or family, or are racist, homophobic or misogynistic.
The Met will be the first force in the UK to have a hotline of this kind.
As well as the cases of Ms Everard and Ms Smallman and Ms Henry there was also widespread public outrage over racist and misogynist messages shared by officers based at Charing Cross, revealed earlier this year.
Meanwhile a watchdog found that the force's anti-corruption systems are not fit for purpose, and a damning review of disciplinary procedures by Baroness Casey found officers and staff were getting away with misconduct and breaking the law, in a conduct system that is itself racist and misogynist.
Mr Harman added: "We recognise that we've had far too many very serious cases where the public have felt let down and been let down by our officers and staff.
"I think the Met now, recognising how much that trust has been damaged, wants to get on the front foot in demonstrating we are proactively seeking to rebuild confidence, and part of that is about ensuring that we're doing everything we can to drive up high standards in our organisation.
"So we're very proud to be the first force taking what we think is a bold but necessary step, to ask the public for their help in identifying officers and staff that are letting us all down so very badly."
Fishers woman with Noblesville foot spa charged with business corruption, prostitution – WISH-TV | Indianapolis News | Indiana Weather
NOBLESVILLE, Ind. (WISH) — A Fishers woman who operates a Noblesville foot spa is scheduled to a be formally charged Wednesday with corrupt business influence and promoting prostitute, online court records show.
Xiaomei Zhao, 55, also is charged with felony counts of theft, tax evasion and failure to remit taxes, and a misdemeanor charge of prostitution.
Police were alerted by Noblesville Fire Department personnel about a patron who'd been to Lucky Foot Spa, 17687 Cumberland Road. That's in a strip mall at the intersection with state roads 32 and 38.
The patron told authorities he'd paid $60 for an hourlong body massage, but that she fondled him during the massage. The patron said he stopped the act, and Zhao apologized and left the massage room.
Indiana State Police and Noblesville Police Department conducted covert operations at the foot spa in October and November, in which fondling also happened.
A March search by Fishers and Noblesville police agencies as well as the Indiana departments of Revenue and Homeland Security at Zhao's business and home had secured records that led to the charges. State records show the business was organized in December 2019.
Online court records show Zhao will be formally charged Wednesday in Hamilton Circuit Court.
Toronto police charge man in 1983 killings of 2 women – Arab News