Parliament to decide on new Police IG today, Friday – Malawi Nyasa Times
On Wednesday, Yolamu passed the first crucial test when she was interviewed by the Public Appointments Committee of Parliament, paving the way for the vote in the 193-strong House this Friday.
ACB spokesperson Egrita Ndala, in a written response, yesterday confirmed that the bureau met with the House's Public Appointments Committee (PAC) on Tuesday where they told the committee that Yolamu was not a suspect of any offence under the bureau.
She  said the IG designate is not under investigation in relation to procurements linked to United Kingdom-based businessperson Zuneth Sattar.
PAC held a meeting with ACB director general Martha Chizuma on Tuesday to establish if indeed Yolamu is a suspect in the ongoing investigations related to Sattar following social media innuendos.
Political commentators say Parliament will likely confirm her appointment after the ACB cleared her of corruption allegations which they said stood her way.
The Tonse Alliance has numbers in the Chamber to push for her confirmation.
Follow and Subscribe Nyasa TV :
Religious institutions blamed for increasing corruption
Anti-graft activists and individuals have blamed religious and cultural institutions for not doing enough to fight the high levels of corruption and moral decay in the country.
They argue that despite the Government's efforts to end the vice, little has been done by the religious and cultural institutions to effectually instil moral values among the people like it was before.
Despite the Government enacting several comprehensive anti-corruption laws and establishing several anti-corruption bodies, the anti-corruption crusaders say very little success has been achieved in the fight against the vice.
The former Gulu Municipality MP and chairperson of Greater North Parliamentary Association, Lyandro Komakech noted that corruption is not a battle for the Government alone, but a shared responsibility.
"These people who work in public service are not groomed by the Government. The Government is at the receiving end. They are raised in our homes and communities. That means, we all have a role to play," he said.
Komakech made the remarks while giving a keynote address on the state of accountability and public service delivery in Uganda at Hotel Africana on Thursday.
The event was organised by ActionAid International Uganda, the Anti-Corruption Coalition Uganda and Ford Foundation among others.
"When you look at the past and now, we have a very challenging journey of state building where before 1962 to early 1990s, we had a lot of trust in citizens and institutions of government," he noted.
He stressed that previously, all religious and cultural institutions were effective, thus boosting the growth of morality of citizens.
"That is why civil servants were morally upright and would deliver based on the terms of references," Komakech noted.
He wondered why moral decadency is at its peak today yet "we have many mushrooming churches everywhere".
"Previously, we had very few churches and districts, but service delivery was good and the word corruption was not heard of.
Corruption is a new invention which has caught up in every household today," Komakech said.
"In the early times, the word corruption did not exist even in our local languages, but today, corruption is driving many processes. It is now like an economic activity because for every national assignment given to Ugandans, the bigger percentage is driven by a corrupt mindset. Today, service delivery is not based on public interest, but private interests."
Komakech said the grooming of children was being given less attention currently, adding that it was the reason why many of the people produced from school, have no remorse for those they are supposed to serve.
According to the Inspectorate of Government integrity survey released last year, Uganda loses about sh10 trillion to corruption annually.
He said even the creation of the Inspectorate of Government (IG) was in response to the emerging threats in terms of moral decay.
Komakech said the grooming of children was being given less attention today, adding that it was the reason why many educated workers have no remorse for those they are supposed to serve.
He noted that previously, most public servants were groomed through traditional and faith-based schools with morals and feared God, a reason why they served the public interest, not themselves.
Komakech urged religious and cultural institutions to join the Government in the fight by instilling moral values among those they lead in their communities.
"But even when the IG has been established; they have sunk into the middle of this fight. The laws that were created then that are supposed to function and facilitate the inspectorate cannot be operational because the challenge at hand is greater than what the institution was created to fight," he said.
Review of laws
Komakech said even the laws that establish the IG need to be reviewed and amended to ensure that the inspector general of government (IGG) begins to bite all those who are suspected.
"Our laws only look at the institutions to be the ones to prove that the citizens are corrupt. But the logic should be the other way round. The laws should ensure the individuals that are suspected to have stolen public money prove that all they acquired, was acquired legally and if they fail to prove they must go to jail," he said.
"But as of now we have put all assignments on the Government to prove, and that is why we can't fight corruption through the established institutions. Even the sentences are very light."
The former Gulu legislator said corruption must be upgraded to crimes against humanity alongside genocide and murder among others so that those found guilty go for life imprisonment.
"We need to strengthen the Director of Public Prosecution, IGG and police structure.
The Police are only strong on chasing petty offenders, but have no ability to move on these big fish that always swim in our waters," he noted.
Review laws
Komakech said even the laws that establish the IG need to be reviewed and amended to ensure that the IGG begins to bite all those who are suspected.
Source link
Dinner viewing | Courthouse News Service
Op-Ed
August 8, 2022
When a reader asks for advice, I'm here to give it. Today, I solve your dinner television viewing dilemma.
We try to provide answers when we get questions.
A reader writes:
I'm tired of the Trump fixation. I'm kinda tired of the news in general. Just don't know what else to watch with dinner.
Dear Reader:
Can't blame you. Trump fixation has surpassed Oxycontin/opioid abuse as the leading cause of debilitation, crime, and erosion of family values in the U.S today.
But we all need something to watch with dinner.
Fortunately, I have recommendations for stimulating non-Trump dinner viewing. Please note that the descriptions below contain spoilers:
FBoy Island. Before you read any further, be warned that I'm going to give away part of the shocking ending to Season 1.
Legal professionals will be fascinated by this tropical romp that poses the question: does promissory estoppel apply to a reality television show?
In a mind-boggling twist in the first season's last episode, a winning contestant was denied his prize just because he was an fboy. (If you don't know what an fboy is, that's probably a good thing.)
Can the winning/losing contestant sue?
Can fboy mistreatment in general be grounds for a class action?
You'll while away many hours discussing these issues during and after dinner.
She-Hulk, Attorney-At-Law. This series hasn't premiered yet, but I'm going to assume it's wonderful. Finally, super villains are going to get the justice they deserve.
Consider this fictional methadone for Trump fixation fantasies.
Dopesick. Take your mind off one plague by fondly remembering the last one. Not only is there pain and misery, but you also get government incompetence and corruption.
The James Comey chicken scene is particularly delightful.
Bullsh*t The Game Show. If you don't know an answer, just make it up. There's no better reflection of modern times.
The Iron Chef. Your dinner may be crap but at least you can look at something delicious. This can be a great way to lose weight – you'll be so disappointed in your own food, you won't want to eat it.
Hope this helps, Reader. If these programs don't do it for you, try skipping dinner. Trump fixation on a full stomach can lead to nausea.
Cops gone wild. I'm probably imagining it, but it seems that cops-gone-rogue stories have been getting weirder.
Three of them recently popped up in court rulings.
In Oklahoma, the U.S. Court of Appeals for the Tenth Circuit ruled that an officer could be sued for using excessive force in the form of a punch, tackle and chokehold on a guy "suspected only of trespassing on a marina by riding in a golf cart."
A federal judge in Connecticut ruled in favor of qualified immunity for police "because there is no clearly established due process right to not have a dog transferred without proper notice."
There should be, but there isn't.
Saddest of all is the tale told in a federal court ruling of a 72-year-old in Virginia who found a bear cub who had been hit by a car and made the mistake of calling the authorities. A deputy sheriff showed up and – allegedly – told the guy to leave and said he was going to kill the bear!
The plaintiff objected to bear baby murder so the deputy threw him to the ground. No word on what happened to the cub (a pretty glaring omission).
Subscribe to this Column
Want to receive new op-eds directly to your inbox? Subscribe below.
Former union boss Paul Mullett 'hung out to dry' by Victoria Police, appeals court told
Among the senior police involved in Operation Briars were Graham Ashton and Simon Overland – both of whom later became chief commissioners – and Assistant Commissioner Luke Cornelius. The royal commission heard Operation Briars used Gobbo to elicit information from one of the detectives about the Chartres-Abbott murder.
Schoff said on Monday minutes of the Operation Briars meetings showed senior police discussed in the Operation Briars meetings an investigation into a police union delegate who was in 2007 suspected of misusing the force's email system under the alias "Kit Walker".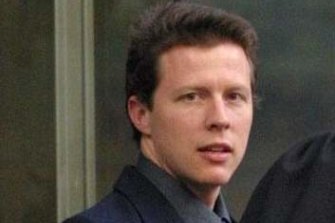 Plans to question the delegate over the emails were a source of tension between Mullett and Nixon as their working relationship deteriorated.
But Schoff said the only documents produced from the Briars meetings to Mullett were those related to the "Kit Walker investigation", and that the disclosure of other documents would "explain the gaps" in what was discussed at the meetings.
"We'll be asking your honours to infer that the reason these documents weren't produced when they were clearly relevant, nay critical, was because they revealed that Nicola Gobbo was deployed by Briars and, more importantly, that Overland, Cornelius and Ashton knew at this early stage she was a human source, and they were seeking to use her," Schoff said.
The barrister argued the failure to disclose relevant documents denied Mullett the chance to prove he was the victim of a plot to get him out. Mullett argues he was the victim of a malicious prosecution and Nixon and the other defendants engaged in public misfeasance against him.
"This is one of the exceptional cases where the administration of justice calls for an inquiry into why the documents were not disclosed and an opportunity for Mr Mullett to have a fair trial [was denied]," Schoff said.
Mullett, former assistant commissioner Noel Ashby and former police media director Stephen Linnell were all charged with perjury over allegations they gave false evidence to the then Office of Police Integrity in 2007 over the alleged leaks. Ashby was acquitted and Linnell was convicted, but that was overturned on appeal.
Schoff said the three men were "hung out to dry in the OPI".
Lawyers for the respondents called on the court to dismiss the appeal, and argued Mullett had failed to establish that he would have won his civil trial had the documents been disclosed.
They also argued that if granted the right to appeal, a retrial would have little chance of success.
Richard Knowles, QC, said Nixon was never involved in the decision to prosecute Mullett, and that Walshe and Taylor were never part of Operation Briars.
Knowles said it was "hard to understand" how the lack of disclosure of documents before Mullett's civil trial should be "sheeted home" to his clients, when some came to light only after the case.
Ian Freckelton, QC, said the state and Victoria Police were not parties to the original proceedings and were not obliged to produce documents.
The Court of Appeal reserved its decision.
The Morning Edition newsletter is our guide to the day's most important and interesting stories, analysis and insights. Sign up here.
Source link