Tesla Should Accept That It Violated Labor Laws If Elon Musk Is Serious About Inviting the UAW to Organize Workers, Union Chief Ray Curry Says – NBC New York
Tesla should accept that it violated labor laws if Elon Musk is serious about inviting the UAW to organize workers, union chief Ray Curry said.
Curry said that such an action would be a "good faith effort" and "demonstrate a commitment to the workers of the facility" in Fremont, California.
"The UAW stole millions from workers, whereas Tesla has made many workers millionaires (via stock grants). Subtle, but important difference."
If Tesla CEO Elon Musk is serious about welcoming organizing efforts of the company's U.S. workforce, the automaker should rehire a fired employee and stop attempting to overturn a ruling that it violated federal labor laws, said an automotive union leader.
United Auto Workers President Ray Curry said that such actions would be a "good faith effort" and "demonstrate a commitment to the workers of the facility" in Fremont, California.
In 2018, Musk tweeted a comment that was found to have violated federal labor laws after Tesla had already fired a union activist, Richard Ortiz. The National Labor Relations Board ultimately ordered Tesla to rehire the employee and to have Musk delete the tweet, which they saw as threatening workers' compensation.
Tesla is appealing the administrative court's decision, however.
Curry spoke on Tuesday during an Automotive Press Association webinar. His remarks followed more provocative tweets by Musk earlier in the day. The CEO, who has a following of 79.5 million on Twitter, wrote: "The UAW stole millions from workers, whereas Tesla has made many workers millionaires (via stock grants). Subtle, but important difference."
The Detroit-based union is under federal oversight through a court-approved monitor as part of a settlement between the UAW and the government following a multiyear corruption probe that sent 15 people to prison, including two recent UAW presidents and three Fiat Chrysler executives.
The investigation uncovered years of bribery and kickback schemes involving millions of dollars and several top union leaders.
Earlier this month, Musk said on Twitter that he was "inviting" the UAW to try and organize employees at his company's plant in Fremont. "Tesla will do nothing to stop them," he wrote.
Curry said the union "definitely would welcome that opportunity, but clearly know that there's some current appeals that are out there."
"A key piece out of all of this is not the whim of a tweet or anything else, an exchange between the UAW and Tesla, it's about the workers in those locations having a voice inside of their workplace. That's the most important part of this whole process," Curry said.
Musk's open invitation to the UAW on March 3 followed Musk earlier in the day tweeting a YouTube video that he says "helps explain why former UAW members who work at Tesla are not huge fans of UAW." The clip was published in 2010 by the World Socialist Web Site channel on YouTube.
In the video, workers at the NUMMI plant, which would later become the Fremont Tesla plant, are seen complaining that a union member was prevented from recording a UAW meeting in the local union hall.
Tesla didn't respond to a request for comment.
South Korea to Pardon Samsung Heir for Bribing Ex-President – NBC New York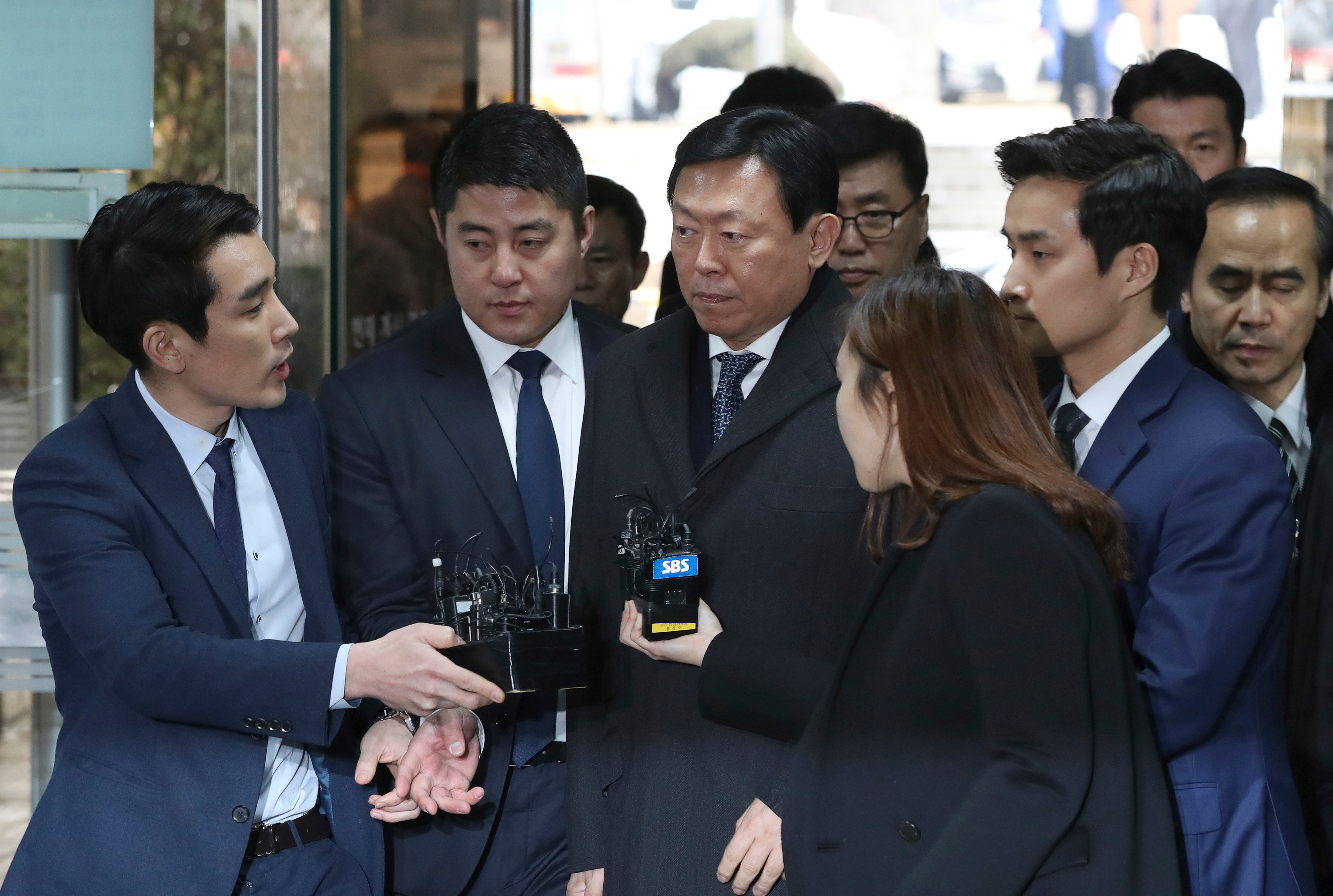 South Korea's president will formally pardon Samsung heir Lee Jae-yong, one year after he was released on parole from a prison sentence for bribing former President Park Geun-hye as part of the massive corruption scandal that toppled Park's government, the justice minister announced Friday.
Lotte Group Chairman Shin Dong-bin and two other top business leaders will be pardoned as well, extending South Korea's history of leniency toward convicted business tycoons and major white-collar crimes. They are among some 1,700 people President Yoon Suk Yeol will pardon on Monday, a national holiday celebrating Korea's liberation from Japanese colonial rule at the end of World War II.
The pardon of Lee, who was released on parole in August 2021 with a year left on his 30-month term, underscores Samsung's huge influence over a country that relies on its technology exports. He was convicted of bribing Park and her close confidante, who both were sentenced to lengthier prison terms, to win government support for a 2015 merger between two Samsung affiliates that tightened Lee's control over the corporate empire.
Lotte's Shin received a suspended prison term in 2018 on similar charges of bribing Park, whom then-President Moon Jae-in pardoned in December. Other business leaders to be pardoned are Chang Sae-joo, chairman of Dongkuk Steel Mill, and former STX Group Chairman Kang Duk-soo.
Justice Minister Han Dong-hoon said the pardons of the business tycoons were aimed at "overcoming the economic crisis through encouraging business activity." Yoon earlier told reporters that his pardons could help create "breathing room" for struggling domestic livelihoods. Lee, 54, runs the Samsung group in his capacity as vice chairman of Samsung Electronics, one of the world's largest makers of computer memory chips and smartphones. He was freed by Moon's government, which then defended its decision on unspecified concerns related to the economy and the COVID-19 pandemic.
In a statement released through Samsung, Lee said he expresses his sincere gratitude for "receiving an opportunity to start anew."
"I want to express my apologies for causing concerns for many people because of my shortcomings. I will work even harder to fulfill my responsibilities and duties as a businessperson," Lee said.
Lee still faces a separate trial on charges of stock price manipulation and auditing violations related to the 2015 merger.
A coalition of civic groups, including People's Solidarity for Participatory Democracy, issued a statement criticizing Yoon's move to pardon Lee Jae-yong and the other business tycoons, accusing him of cozying up to "chaebol," referring to the family-owned conglomerates that dominate the country's economy.
"President Yoon Suk Yeol's sell-out (to business tycoons) sends a signal to chaebol chiefs that they are free to commit all the crimes they want," the groups said.
But recent opinion polls have indicated South Koreans – years removed from the angry protests in late 2016 and 2017 that ousted Park from office – largely favored granting Lee a pardon, reflecting Samsung's influence in a country where it provides smartphones, TVs and credit-cards people use, the apartments they live in and the hospitals where they are born or go to die.
Business leaders and politicians had also called for Lee's pardon, which they said would allow Samsung to be bolder and quicker in business decisions by fully reinstating his rights to run the business empire. South Korea's law bans people convicted of major financial crimes from returning to work for five years following the end of their sentences.
Critics say Lee has always been in control of Samsung, even when he was behind bars, and pretty much fully resumed his management duties following his parole. Former Justice Minister Park Beom-kye, who served under the Moon government, had defended Lee's involvement in Samsung's management following his parole, insisting that his activities weren't in violation of the five-year ban because the billionaire heir wasn't receiving wages from Samsung.
Park Geun-hye was convicted of a broad range of corruption crimes, including colluding with her longtime confidante, Choi Soon-sil, to take millions of dollars in bribes and extortion from Samsung and other major companies while she was in office.
She faced a prison term of more than two decades before Moon pardoned her in December, citing a need to promote unity in the politically divided nation. Choi remains in jail. Chang was released on parole in 2018 with about six months left on a 3 1/2-year prison term over charges that he embezzled millions of dollars in corporate funds and used some of it to gamble in Las Vegas.
South Korea's Supreme Court last year confirmed a suspended prison sentence for Kang, who headed STX from 2003 to 2014, on charges of embezzling corporate funds and other crimes.
A notable exclusion from Yoon's pardons was former President Lee Myung-bak, who in June was granted a temporary release from a 17-year prison term over his own set of corruption charges after prosecutors acknowledged his health problems.
Han said that the government did not consider the pardons of any convicted politicians or government employees this time, saying that the focus was on the economy.
Lee, a CEO-turned-conservative hero before his fall from grace, was convicted of taking bribes from big businesses including Samsung, embezzling funds from a company that he owned, and other corruption-related crimes before and during his presidency from 2008 to 2013.
Source link
Minnesota Man Mark Miller Moves Toward Possible Guilty Plea in Shell Company Hijack Case, Court Filing Reveals – NBC New York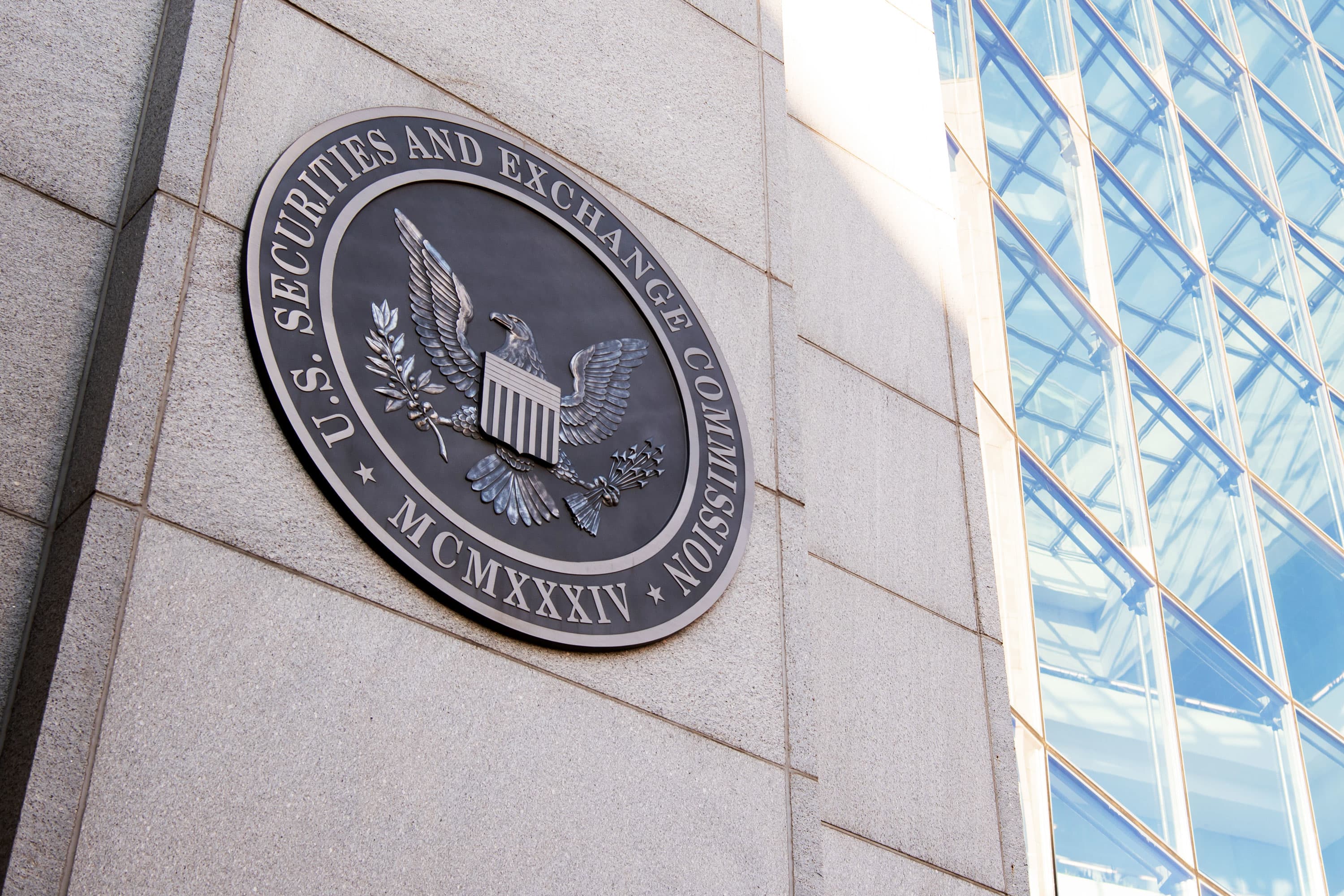 A Minnesota man criminally charged with committing securities fraud by hijacking dormant shell companies has taken a step that suggests he will plead guilty, a new court filing revealed.
The lawyer for Mark Miller told a judge he will waive pretrial motions and will request a change of plea hearing date.
MIller is one of three men charged by federal prosecutors with an alleged scheme that ran from 2017 through 2019 in which they purportedly used fake resignation letters to seize control of four shell companies.
A Minnesota man criminally charged with committing securities fraud by hijacking dormant shell companies has taken a step that suggests he will plead guilty, a new court filing revealed.
A lawyer for the man, Mark Miller, told a judge in a letter filed Tuesday that Miller will not submit pre-trial motions in his criminal case, and asked to be excused from a scheduled hearing on such motions next week in Minnesota federal court.
Miller's lawyer said in his letter he would contact Judge Kate Menendez's chambers "for a change of plea hearing date." The attorney also said he met with Miller to discuss a "plea offer" from prosecutors in the case.
Pre-trial motions are routinely filed by criminal defendants who plan to go to trial.
Miller, a 43-year-old general contractor who lives in the town of Breezy Point, previously pleaded not guilty in his case.
The fact that his lawyer plans to seek a "change of plea hearing" suggests Miller will change that plea to guilty.
The attorney, Robert Lengeling, did not immediately return requests for comment from CNBC.
Miller is one of three men charged by federal prosecutors in June with an alleged scheme that ran from 2017 through 2019 in which they purportedly used fake resignation letters to seize control of four shell companies. Prosecutors allege that the men then used the Securities and Exchange Commission's EDGAR public filing system and bogus press releases to fraudulently "pump up" share prices by claiming new business opportunities.
The four shell companies targeted by the alleged conspiracy were Digitiliti, Encompass Holdings, Bell Buckle Holdings and Utilicraft Aerospace Industries.
A civil lawsuit filed against Miller in June by the Securities and Exchange Commission accuses him of a fraudulent scheme targeting "at least seven inactive penny-stock companies … by hijacking five of the companies."
A lawyer for one of Miller's co-defendants, Christopher James Rajkaran, on Wednesday notified the judge that Rajkaran also will not submit pre-trial motions.
The judge then cancelled the Sept. 15 motions hearings set for Miller and Rajkaran.
A third defendant, Saeid Jaberian, is still pursuing pre-trial motions in the case.
Jaberian's lawyer said in a court filing in late August that he wants Jaberian to be tried separately from Miller and Rajkaran.
The lawyer said that "at a future trial, Jaberian's defense will require asserting that Miller tricked him" into unwittingly participating in a scheme to hijack a dormant shell company.
Prosecutors are opposing that request to have Jaberian tried separately.
Miller, Rajkaran and Jaberian are charged with 15 criminal counts of securities fraud, conspiracy to commit securities fraud and wire fraud.
Lawyers of Rajkaran and Jaberian did not immediately respond to CNBC's inquiries about whether the defendants will move toward changing their pleas as Miller appears to have done.
A spokeswoman for the U.S. Attorney's Office in Minnesota did not immediately respond to a request for comment.
CNBC previously reported that Miller had also attempted to seize control of a Florida penny-stock company, New World Gold, which is not named as having been one of his alleged targets in either the criminal case or a civil case filed by the SEC.
Miller had submitted a new motion in the lawsuit to take New World Gold just one day before being indicted in federal court.
He later dropped the lawsuit less than two weeks after CNBC reported his involvement with New World Gold.
Enjoyed this article?
For exclusive stock picks, investment ideas and CNBC global livestream
Sign up for CNBC Pro
Start your free trial now
Source link
Rudy Giuliani Associate Igor Fruman Pleads Guilty to Soliciting Foreign Campaign Contributions – NBC New York
Igor Fruman, a former associate of embattled lawyer Rudy Giuliani, pleaded guilty to soliciting foreign campaign contributions in a New York federal court Friday.
The plea comes nearly two years after being charged with crimes that included making illegal donations to a pro-Trump political action campaign.
Fruman and his business partner Lev Parnas, a co-defendant in the same case, had worked with Giuliani in an effort to dig up dirt about President Joe Biden in Ukraine.
Giuliani, who has acted as Trump's personal attorney, also faces an ongoing criminal investigation.
NEW YORK — Igor Fruman, a former associate of embattled lawyer Rudy Giuliani, pleaded guilty Friday to soliciting campaign contributions from a foreign national, nearly two years after being charged with crimes that included making illegal donations to a pro-Trump political action campaign.
Fruman and his business partner Lev Parnas, a co-defendant in the same case, had worked with Giuliani in an effort to dig up damaging information about President Joe Biden in Ukraine when Biden had emerged as a leading challenger to then-President Donald Trump.
The change-of-plea hearing in Manhattan federal court came as Giuliani, who has acted as Trump's personal attorney, faces an ongoing criminal investigation by the U.S. Attorney's Office for the Southern District of New York.
Giuliani, who denies any wrongdoing, served two terms as mayor of New York after heading that same prosecutors' office for years.
The Ukraine-born Fruman was originally charged with 10 crimes.
But in court Friday, he agreed to plead guilty only to a single count related to soliciting U.S. campaign contributions from a foreign national as part of what prosecutors said was a bid to get state-issued recreational marijuana business licenses for a cannabis venture that ultimately never got off the ground.
Fruman said the money was solicited from a foreign businessman who was interested in investing in the cannabis company that Fruman and others were pursuing.
The campaign donations were earmarked for government officials, both Republican and Democrat, in states moving to legalize marijuana.
"I deeply regret my actions and apologize to the court and the United States government for this conduct," Fruman told Judge J. Paul Oetken, after admitting that he had known such campaign donations from foreigners were illegal under American law.
Fruman's plea came in an agreement with prosecutors that led to the other charges being dropped, but he has not agreed to a deal that would compel him to cooperate with federal prosecutors in any ongoing investigation.
His sentencing was scheduled for Jan. 21, and he remains free on bond. The plea agreement stipulates that federal sentencing guidelines suggest that Fruman receive a prison term of between three years and three years and 10 months.
But Oetken is not bound by those guidelines.
Fruman's lawyer Todd Blanche declined to answer questions from reporters as he left the courthouse with Fruman in lower Manhattan after the plea hearing.
In a statement to CNBC Friday evening, Blanche said that Fruman "is not cooperating with the government and has determined that this is the fairest and best way to put the past two years of his life behind him."
"He intends to continue to work hard, as he has his entire life, and raise his family in this country that he loves," Blanche's statement said.
Parnas and a third defendant, Andrey Kukushkin, who have both pleaded not guilty, are scheduled to go on trial in the same courthouse on Oct. 12 for charges related to allegedly using straw campaign donors to obscure the source of donated money, and soliciting campaign contributions from foreigners.
A fourth defendant, David Correia, pleaded guilty last October to misleading investors in a company he had started with Parnas, a firm called Fraud Guarantee.
Both men were accused of using more than $2 million in investor money on personal expenses instead of the business.
Giuliani received hundreds of thousands of dollars in consulting fees from Fraud Guarantee.
At his guilty plea, Correia admitted lying to federal election officials about the source of a $325,000 donation to the pro-Trump PAC. Instead of coming from a natural gas firm, as Correia claimed, the money actually had come from a mortgage granted to Fruman.
Correia, who likewise had no cooperation agreement with federal prosecutors, in February was sentenced to one year in prison.
Source link