Armenian Asylum-Seeker Gets Another Opportunity to Remain in US
An Armenian asylum seeker who was allegedly tortured by local police over corruption will get a chance to provide more evidence to prove his case that he qualifies, the Ninth Circuit said.
Hayk Barseghyan petitioned the court for review of the denial of his application for asylum and withholding of removal under the Convention Against Torture. Barseghyan allegedly fled his native Armenia after he suffered persecution and torture from the government because of his political opinions, the court said.
As a member of the People's Party of Armenia, the anti-government opposition party, Barseghyan participated in a protest in 2008 to …
Source link
Evening Briefing: Dec. 5, 2022
Good evening, New York City. We're wrapping up the day for you with the most important stories you need to know about for tonight and tomorrow, as well as your weather outlook.
Your Weather Planner
Clouds will increase tonight, and temperatures will drop into the 30s.
Another disturbance will bring more rain into the forecast on Tuesday. Heavier showers that are arriving by Tuesday afternoon and evening will linger into Wednesday.
Our Forecast
Highs: Mid-50s
Lows: Upper 30s
Cloudy and becoming soggy
Hourly Forecast | Interactive Radar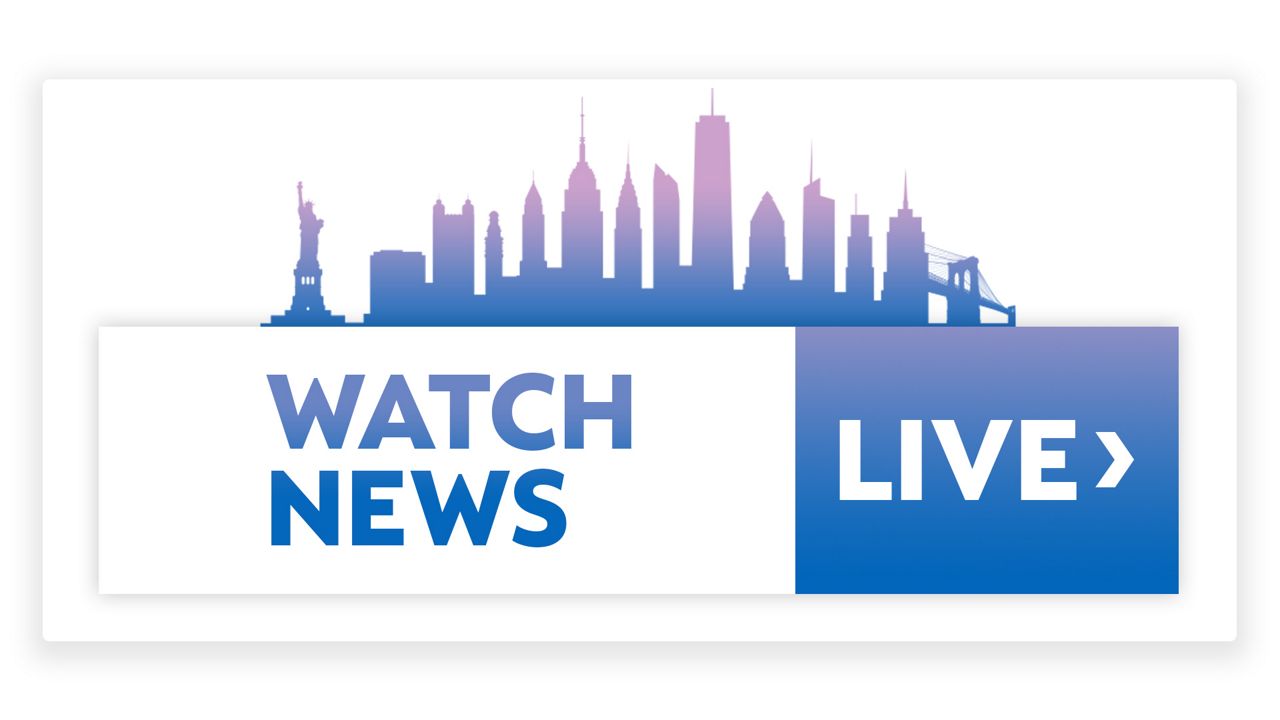 Today's Big Stories
1. Overall crime drops, but city sees jump in murders: NYPD
The city saw a slight decrease in overall crime for the first time in 2022 last month, but murders jumped by 20% compared to the same time last year, according to data released by the NYPD today.
Overall crime dropped by 1.2% due to a 14.1% decline in reported rapes, a 6% decline in burglaries and a 5.5% decline in grand larcenies, the NYPD said. Murders, however, rose year-over-year, with 30 homicides recorded last month compared to 25 during the same month last year.
2. Homeland Security extends REAL ID deadline to 2025
The Department of Homeland Security today announced that it will extend the REAL ID enforcement deadline for air travelers another two years, citing pandemic-related delays in states issuing the compliant licenses.
The rule, which would require all air travelers to have a REAL ID to board flights, was set to go into effect on May 3, 2023. It has been extended another 24 months to May 7, 2025.
3. Reports: Mets signing Justin Verlander to two-year contract
The New York Mets are signing Justin Verlander to a two-year deal worth $86 million, with an option for a third season, according to multiple published reports.
Verlander, who will be 40 in February, spent last season with the Houston Astros, winning his second World Series title with the team. He is the reigning American League Cy Young Award winner after leading the AL last season in wins (18) and earned run average (1.75). He also had 185 strikeouts.
4. Bribery, fraud charges against ex-Lt. Gov. Benjamin dismissed
A federal judge today dismissed the bribery and fraud charges against Democratic former Lt. Gov. Brian Benjamin, but kept charges that he falsified business records in place for now.
Benjamin, who was appointed lieutenant governor by Gov. Kathy Hochul last year, resigned in April after he was charged with felony corruption by federal prosecutors.
5. Father and son shot with BB pellets on Staten Island: NYPD
A father and son were hit by BB gun pellets on Staten Island Sunday afternoon outside a kosher supermarket, authorities said.
The father, 37, and his 7-year-old son were both wearing yarmulkes at the time of the attack, police said. The incident is being investigated by the Hate Crimes Task Force, and no arrests had been made as of this afternoon.
6. Gothamist: NYC kills 'Internet Master Plan' for universal, public web access
Two and a half years after it was announced that New York City would spend $157 million to build municipal broadband infrastructure in poor neighborhoods, city officials have quietly canceled the plan, our partner Gothamist has learned.
The now-nixed broadband expansion was the second phase a massive endeavor launched during the de Blasio administration that aimed to connect 1.2 million New Yorkers to free or low-cost, high-speed internet. The project had been on hold this year, after Mayor Eric Adams assumed office, according to Gothamist.
7. Frank DiLella's theater picks: 'Broadway Sings Mariah Carey,' '& Juliet' and more
Looking to take in a show but overwhelmed by the amount of choices? "On Stage" host Frank DiLella will be curating a list of "must-see" shows every two weeks, directing you to the best of Broadway, off-Broadway and beyond.
His picks for early December include "Broadway Sings Mariah Carey," "& Juliet" and more.
Italian, Irish and Arab Americans are the predominant ethnic groups in Bay Ridge, Brooklyn, but the neighborhood was once home to a flourishing Norwegian population. And if you look, you'll see pieces of Norway's rich history still exist in the neighborhood.
Leif Ericson Park, between 66th and 67th streets, is named for Norse explorer Leif Ericson. Ericson was the first European to set foot in North America, nearly 500 years before Christopher Columbus, and odes to Norwegian culture adorn the park, from the pine trees to the sun dial.
"It's A Memory Of A Former Time" – Contenders International
Over the course of 144 minutes, Philip Yung's true-crime drama Where the Wind Blows covers an awful lot of ground. An epic in the style Sergio Leone's Once Upon a Time in New York, it pairs Asian superstars Tony Leung and Aaron Kwok in a story spanning several decades of police corruption in Hong Kong during its time as a British colony. The detail is sometimes dense, but the tone turns playful and refreshingly light at times, and there's even a memorable musical routine for "The God of Dance" Kwok.
Speaking at Deadline's Contenders International award-season event Saturday, Yung explained his reasons for wanting to make the film. "Hong Kong ended its colonial era in 1997, so it's been 25 years," he said. "Many changes have happened since then, and many people who lived during that time have gotten old or passed away. I wanted to leave behind a dream of that era: a memory about Hong Kong in a former time."
More from Deadline
RELATED: The Contenders International – Deadline's Full Coverage
Yung said that he spent about six months researching the film, which centers on real-life police chiefs Lui Lok (aka "The $500 Million Inspector") and Nam Kong. "I interviewed policemen of that time as well as the descendants of those people," Yung said. "I also read many books about the police system and the history of organized crime."
Were people happy to revisit such an inauspicious period of history? "People were willing to talk," he said, "but not much of what they said sounded real, because, for one thing, it's been years and also because some people had not actually experienced those things themselves. So there are many versions of the truth. But it's very interesting because many of the people who recounted these stories are very old, and coming from them, it sounded like they were talking about a dream."
Check back on Monday for the full video.
Best of Deadline
Sign up for Deadline's Newsletter. For the latest news, follow us on Facebook, Twitter, and Instagram.
Source link
French YouTuber Norman Thavaud in Custody for Alleged Rape and Corruption of Minors
French YouTube comedian Norman Thavaud was placed in police custody on Monday to face questions about the corruption of minors and rape, according to reports. The 35-year-old internet personality—who has almost 12 million subscribers on YouTube—was taken into custody after an investigation was launched by the Paris prosecutor's office. The investigation involves "several teenage girls and young women," Liberation reports, adding that some of them are fans of his. Thavaud has previously been accused of sexual wrongdoing involving minors, with a 2021 Urabania report alleging that the YouTuber had encouraged a 16-year-old fan to send messages and images of a sexual nature when he was 30.
Source link