Latest News: Theatre & Dance Department Announces 2022-23 Performance Season
Theatre & Dance Department Announces 2022-23 Performance Season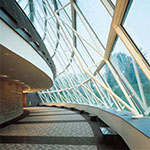 Wednesday, July 6, 2022 00:43 PM
Muhlenberg Theatre & Dance announces the 2022-23 Performance Season, which will include several dance productions, two staged readings, and four full-scale theatre productions, including Bertolt Brecht's musical The Threepenny Opera. 
   "We have worked hard to put together a season that reflects values of our department," says Rebecca Lustig, Director of the Co-Curricular/Production Program. "Work that puts into practice what we explore in our classrooms, studios, and shops; work that foregrounds issues of social justice; work that fosters collaboration between students and faculty and creates community; and work that provides opportunities to tell stories from a diversity of perspectives and experiences."
  Tickets will go on sale in August. Showtimes, tickets, and dates in full description will be available at muhlenberg.edu/seeashow.
---
We Are Proud to Present…
a Presentation About the Herero of Namibia, Formerly Known as South West Africa, From the German Südwestafrika, Between the Years 1834 – 1915
Sept. 29 – Oct. 2, 2022
by Jackie Sibblies Drury
directed by Nigel Semaj
A group of actors gather to tell the little-known story of the first genocide of the 20th century. We Are Proud to Present… takes place largely in a rehearsal room that descends from collaborative to absurd as a group of idealistic actors — three black and three white — attempt to recreate the extinction of the Herero tribe at the hands of their German colonizers.
---
The Threepenny Opera
Oct. 28 – Nov. 6, 2022
by Bertolt Brecht
in collaboration with Elisabeth Hauptmann
music by Kurt Weill
directed by James Peck
musical director: Vincent Trovato
Set in the impoverished back alleys of Victorian London, The Threepenny Opera follows underworld antihero Mackie Messer (aka Mack the Knife) as he tries to woo Polly Peachum and elude the authorities. With its palpable evocation of corruption and dread, set to Weill's irresistible score, The Threepenny Opera remains a landmark of early twentieth-century musical theatre.
---
Oedipus
— A Staged Reading
Nov. 11-13, 2022

by Seneca
adapted by Ted Hughes
directed by Matt Moore
In perhaps the world's first reboot, first-century Roman Playwright Seneca the Younger takes on the tale of the unlucky King Oedipus, better known from Sophocles' Oedipus Rex.
---
Reset: New Dances
Dec. 1-3, 2022
Our fall student dance concert, featuring exciting new choreographic works by Muhlenberg dancers.
---
(&Medea)
— A Staged Reading
Jan. 27-29, 2023
a new play conceived by Janet Howe
written & developed by Jess Shoemaker
directed by Jamie McKittrick
(& Medea) is a poetic re-telling of the classic myth, following Medea through the most overlooked chapter of her history… the love story. Plans are tentative, but stay tuned for details about this exciting new-play development project.
---
Love + Information
Feb. 23-26, 2023
by Caryl Churchill
directed by Jessie Dean
Someone sneezes. Someone can't get a signal. Someone put an elephant on the stairs. Someone hates irrational numbers. Someone told the police. Someone's never felt like this before. In this fast-moving kaleidoscope, more than 100 characters try to make sense of what they know.
---
In Motion
March 30 – April 1, 2023
Dynamic new dance works by Muhlenberg's acclaimed dance faculty & guest artists, and featuring the talented students of Muhlenberg's Dance Program.
---
Local Girls
April 19-23, 2023
by Emma Goidel
directed by Beth Schachter
Local Girls is a play with music about searching for big-time glory in a small-time town. In the play, Diskit is a high school chemistry genius who needs some friends, while Riley is a high school burnout who needs a new screamer for her heavy metal band. A local "Battle of the Bands" contest could transform them both from high school losers to rock gods, but will that be enough to get both girls out of Tucker, Georgia?
---
Dance Emerge
April 27-30, 2023
Our spring student dance concert, featuring exciting new choreographic works by Muhlenberg dancers.
---
About the Muhlenberg College Theatre & Dance Department
Muhlenberg offers Bachelor of Arts degrees in theatre and dance. The Princeton Review ranked Muhlenberg's theatre program in the top twelve in the nation for eight years in a row, and Fiske Guide to Colleges lists both the theatre and dance programs among the top small college programs in the United States. Muhlenberg is one of only eight colleges to be listed in Fiske for both theatre and dance.
About Muhlenberg College
Founded in 1848, Muhlenberg is a highly selective, private, four-year residential, liberal arts college offering baccalaureate and graduate programs. With an enrollment of approximately 2,200 students, Muhlenberg College is dedicated to shaping creative, compassionate, collaborative leaders through rigorous academic programs in the arts, humanities, natural sciences and social sciences; selected preprofessional programs, including accounting, business, education and public health; and progressive workforce-focused post-baccalaureate certificates and master's degrees. Located in Allentown, Pennsylvania, approximately 90 miles west of New York City, Muhlenberg is a member of the Centennial Conference, competing in 22 varsity sports. Muhlenberg is affiliated with the Evangelical Lutheran Church in America.
Source link
N.Y.P.D. Police Corruption and the Internal Affairs Bureau
Chief Campisi said that the 2006 report, which he signed, was wrong to link tips and investigations — "It should have been two charts" — and that earlier reports, particularly those in 1996 and 1998, were poorly written.
Corruption cases are divided into more than a dozen categories in the reports, from violation of departmental regulations to serious felonies. In each of the last 16 years, two-thirds to three-quarters of the offenses involved narcotics, theft and what the department refers to as "other crimes" — like fraud, assault, drunken driving and domestic violence.
Narcotics offenses dropped sharply, to 213 cases in 2008, from 653 in 1993. At the same time, cases involving stolen property grew, to 394 in 2008 from 367 in 1993. Meanwhile, "abuse of department regulations," as the reports call it — drinking or sleeping on duty, say — more than doubled, to 154 in 2008 from 64 in 1993. And the number of instances in which officers were accused of injuring or assaulting suspects or making false arrests soared to more than 180 in each of 2006 and 2007, from 10 in 1993.
The number of officers arrested reached a high of 167 in 1995 — as the department itself swelled with the absorption of the Housing and Transit Bureaus — and then fell fairly steadily to 86 in 2004. Since then, despite the shrinking of the ranks and the decline in crime, arrests crept up, to 124 in 2008.
The reports also chronicle the Police Department's routine drug tests; through the years, officers were most often caught having used cocaine. The testing peaked in 1996, with 16,194 random tests, and 61 officers failing. In 2008, 10 officers failed drug tests, but it is difficult to gauge the significance of the number since the report does not say how many tests were administered.
Similarly, the reports' accounts of integrity tests are inconsistent. Only 3 of the 16 annual reports include the number of both tests and failures; the most recent, in 2002, showed 486 tests and 54 failures, including 15 for criminal misconduct, 36 for procedural problems and 3 for supervisory issues.
Source link
Meet Trump's New Hip-Hop Lawyer In Georgia Probe
Stay ahead of the curve
In the legal profession, information is the key to success. You have to know what's happening with clients, competitors, practice areas, and industries. Law360 provides the intelligence you need to remain an expert and beat the competition.
Access to case data within articles (numbers, filings, courts, nature of suit, and more.)
Access to attached documents such as briefs, petitions, complaints, decisions, motions, etc.
Create custom alerts for specific article and case topics and so much more!
TRY LAW360 FREE FOR SEVEN DAYS
Source link
Business Highlights: Bill's inflation impact, stock rally
___
Inflation Reduction Act may have little impact on inflation
WASHINGTON (AP) — With inflation raging near its highest level in four decades, the House gave final approval to President Joe Biden's landmark Inflation Reduction Act. Its title raises a tantalizing question: Will the measure actually do what it says? Economic analyses suggest that the answer is likely no — not anytime soon, anyway. The legislation, which now heads to the White House for Biden's signature, won't directly address some of the main drivers of surging prices — from gas and food to rents and restaurant meals. Still, over time, the bill could save money for some Americans by lessening the cost of certain prescription drugs for the elderly, extending health insurance subsidies and reducing energy prices.
___
Wall Street extends winning streak to 4th week
NEW YORK (AP) — Stocks are closing higher on Wall Street, giving the S&P 500 its first 4-week winning streak since November. The benchmark index gained 1.7% Friday, and other indexes also rose. Technology stocks drove much the broad rally. Inflation cooled more than expected last month, sending stocks higher. Investors see a greater chance inflation may have peaked, allowing the Federal Reserve to be less aggressive with its rate hikes than it has been this year. Crude oil prices fell, while bond yields were mixed.
___
Amazon's Ring, MGM to launch show from viral doorbell videos
NEW YORK (AP) — Amazon-owned companies Ring and Hollywood studio MGM are partnering to create a TV show in the mold of "America's Funniest Home Videos." MGM says the half-hour "Ring Nation" program will showcase viral footage from Ring's doorbell and smart-home cameras. The series is the latest example of Amazon's fusion of its various business arms. It also presents a branding and marketing opportunity for Amazon, which bought Ring in 2018. Since then, the company has dealt with rounds of privacy concerns around Ring and its relationship with police departments across the country. The show will be hosted by comedian Wanda Sykes and premier in syndication on September 26.
___
Best Buy trims jobs after it cuts sales and profit outlook
NEW YORK (AP) — Best Buy, the nation's largest consumer electronics chain, is trimming jobs in an effort to adjust to new changes in consumer behavior as the virus wanes. Best Buy declined to say how many jobs it was cutting but The Wall Street Journal, which was first to report the news, estimated it involved hundreds of jobs at the store level. The job cuts come after Best Buy reduced its annual sales and profit forecast late last month, citing surging inflation that has dampened consumer spending on gadgets. The Minneapolis-based company echoed Walmart, which a few days before said higher prices on basic necessities are forcing shoppers to cut back on discretionary items.
___
Russian GDP drops 4% in Q2 — 1st full quarter of fighting
MOSCOW (AP) — Russia's gross domestic product contracted 4% in the second quarter of this year, the first full quarter since Russia sent troops into Ukraine. The state statistical service reported the drop on Friday. Russia was hit with a wide array of sanctions following its move into Ukraine in late February, including ones that cut off some Russian banks from the SWIFT international transfer system, and a significant exodus of foreign companies. The report by the Rosstat service did not analyze why GDP was lower this year than in the same quarter of 2021. But it said there was a 15.3% drop in wholesale trade and a 9.8% contraction in retail trade. Russia had reported sizable GDP increases for the last four quarters.
___
Publisher of USA Today, other papers axes staff to cut costs
NEW YORK (AP) — Newspaper publisher Gannett Co. confirmed Friday that it's laying off some of its newsroom staff as part of a cost-cutting effort to lower its expenses as its revenue crumbles amid a downturn in ad sales and customer subscriptions. The McLean, Virginia-based company declined to provide details about the number of people who were losing their jobs. Gannett, which owns USA Today and more than 200 other daily U.S. newspapers with print editions, ended last year with more than 16,000 employees worldwide, according to the company's annual report. The payroll included including more than 4,200 reporters, editors and photographers.
___
Peloton cuts jobs, raises prices in bid for profitability
NEW YORK (AP) — Peloton is laying off almost 800 employees and raising prices for some of its equipment as part of its latest bid to make the business profitable and free up cash. The moves were disclosed Friday in a memo to employees of the maker of high-end exercise bikes and treadmills from the company's new CEO Barry McCarthy. The actions also include closing Peloton's North America distribution network and shifting its delivery work to third-party providers. Peloton also plans to slash reduce its North American store base, which currently numbers 86. But the company didn't say how many locations will close. The moves mark the latest changes since McCarthy took over in February. He replaced John Foley, who co-founded the business 10 years ago.
___
South Korea to pardon Samsung's Lee, other corporate giants
SEOUL, South Korea (AP) — Samsung's de-facto leader has secured a pardon of his conviction for bribing a former president in a corruption scandal that toppled a previous South Korean government. The act of leniency underscored the tech company's huge influence in the nation. Lee Jae-yong's pardon is partially symbolic since he was released on parole a year ago after serving 18 months of a prison term that would have ended in July. Critics say the billionaire has remained in control of Samsung even while behind bars. Still, the pardon will allow the heir to the electronics juggernaut to fully resume his management duties and could make it easier for the company to pursue investments and mergers. The Justice Ministry said Friday that Lee and other top business leaders will be pardoned Monday.
___
The S&P 500 jumped 72.88 points, or 1.7%, to 4,280.15. The Dow Jones Industrial Average gained 424.38 points, or 1.3%, to 33,761.05. The Nasdaq rose 267.27 points, or 2.1%, to 13,047.19. The Russell 2000 index of smaller companies added 41.36 points, or 2.1%, to 2,016.62.
Source link