Brian Laundrie update: Where does the search stand now?
NORTH PORT, Fla. — The search for fugitive Brian Laundrie has slowed in recent days with no new, public updates on his whereabouts from law enforcement, his attorney or the FBI, which is conducting an ongoing investigation into the homicide of Laundrie's fiancée, Gabby Petito.
Laundrie, who is wanted on debit card fraud charges, has been on the run for nearly a month, according to his parents, but the case won't go cold until officials have examined all evidence and exhausted all possible leads regarding his location, which may take months or years.
BRIAN LAUNDRIE MANHUNT: WHAT MAKES A CASE 'COLD'?
Here's what we know so far about the mystery that has captured the nation's interest for a month.
Laundrie's return home without Petito
Laundrie, 23, is a person of interest in the homicide of his 22-year-old fiancée, Gabby Petito. Petito's parents reported her missing on Sept. 11 — 10 days after Laundrie returned home from Wyoming on Sept. 1 to North Port, Florida, from their cross-country road trip in Petito's van without her.
According to the Petito family, Laundrie never called them to say that his daughter was not with him. His parents then allegedly ignored phone calls and text messages from the Petito family, including one in which they told the Laundries they were going to call the police.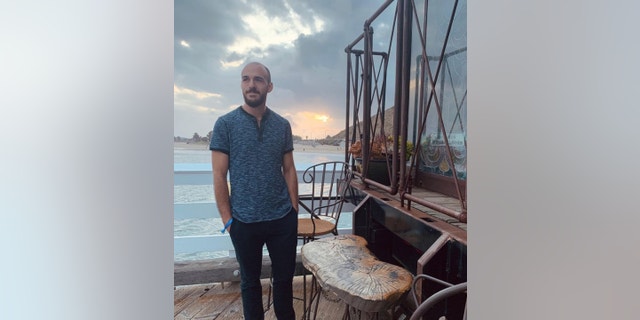 When investigators subsequently tried to speak with Brian Laundrie, his parents allegedly "had papers at the door" with instructions for police to contact their attorney, according to Joe Petito, Gabby Petito's father. 
BRIAN LAUNDRIE SEARCH: WHAT IS A 'PERSON OF INTEREST'?
The couple began traveling from New York to Oregon in June, driving a 2012 Ford transit van that they converted into a camper. Investigators seized the van on Sept. 11 when Petito's family reported her missing and later executed a search warrant at the North Port home. 
Petito's last known locations before death
During the couple's travels, bodycam footage for police in Moab, Utah, captured the aftermath of a domestic dispute between the pair on Aug. 12, as Fox News Digital first reported. In a 911 call placed at the time, a person can be heard telling a police dispatcher that "the gentleman was slapping the girl," though Petito tells police in the footage that she struck him "first."
When Petito's mother, Nichole Schmidt, reported her missing to Suffolk County Police in New York a month after that incident, she said she last spoke to her daughter at approximately 7 a.m. on Aug. 30. She said Petito was last seen in Grand Teton National Park in Moose, Wyoming, and listed Laundrie as a possible companion. 
She later described to authorities how in one of the most recent text exchanges with her daughter, on Aug. 27, Petito sent her mother an "odd" message in which she wrote, "Can you help Stan, I just keep getting his voicemails and missed calls," according to a search warrant filed in state court in September. The text may have been a reference to her grandfather, but Schmidt said Petito never called him "Stan" and was concerned that something was wrong.
FORMER FBI AGENT SAYS BRIAN LAUNDRIE WILL LIKELY BE FOUND 'IN HIS COMFORT ZONE'
On Sept. 19, nine days after Petito's parents filed a missing person report, FBI agents discovered her remains at a dispersed camping area in the Bridger-Teton National Forest in Wyoming, where travel blogger Jenn Bethune spotted the couple's transit van on Aug. 27.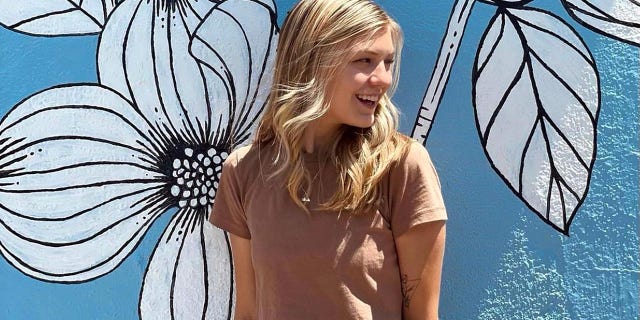 Teton County coroner Brent Blue ruled Petito's death a homicide in a preliminary autopsy report, though he has yet to release a final autopsy report with the official cause of death.
Laundrie's last known locations before disappearance
After Laundrie returned home from traveling on Sept. 1, his mother, Roberta Laundrie, checked into a campground approximately an hour away from their home, on Sept. 6 with the plan to stay until Sept. 8, according to records obtained by Fox News Digital. Prior to that, Roberta Laundrie canceled camping reservations for two people at Fort De Soto Park on Aug. 31. On Sept. 3, she made new reservations for three people at the same park for their Sept. 6 stay, documents obtained by Fox News show.
GABBY PETITO FOUNDATION ANNOUNCES FIRST FUNDRAISER
Charlene Guthrie, who lives directly across the street from the Laundrie family, previously told Fox News she saw Brian Laundrie mowing the lawn, riding his bike with his mother and going camping with his parents in the days after he arrived alone. Petito had previously been living with the family at their home.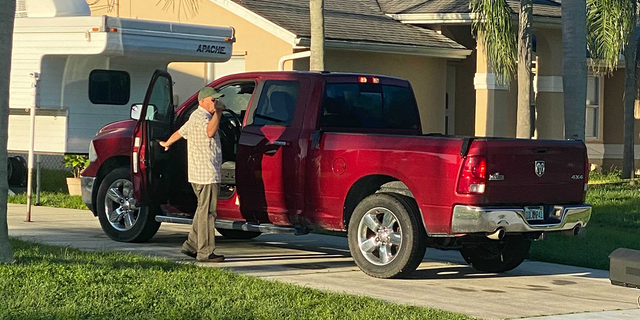 The FBI is now investigating surveillance and trail camera footage from around the park called Fort De Soto during that time, authorities confirmed. The agency also explored the Laundrie's camper on Aug. 30.
Laundrie's parents, who lived with both their son and Petito in their North Port home before the young woman's disappearance, reported Brian Laundrie missing to the North Port Police Department on Sept. 17 — 16 days after he returned home from Wyoming and two days before Petito's remains were found. The Laundrie family's attorney, Steve Bertolino, clarified on Sept. 17 that the family hadn't seen their son since Sept. 14. The family has since changed the date that Brian Laundrie was last seen to Sept. 13. 
The Laundries also told police that the last time they saw Brian Laundrie he was going hiking at the T. Marby Carlton Jr. Memorial Reserve in North Port — about a 20-minute drive from their house. The North Port Police Department searched the Carlton Reserve for weeks but did not find any physical evidence of Brian Laundrie's presence within the area, which is home to some dangerous wildlife, including cougars, alligators and snakes.
BRIAN LAUNDRIE MANHUNT: GABBY PETITO, KRISTEN SMART PARALLELS ON SOCIAL MEDIA
Bertolino previously said Brian Laundrie had purchased a cellphone on Sept. 4 — 10 days before he allegedly disappeared —  and opened an account with AT&T. He added that he did not know what happened to Laundrie's previous cellphone and Laundrie left his new phone behind at home before his disappearance. The FBI has since seized the phone.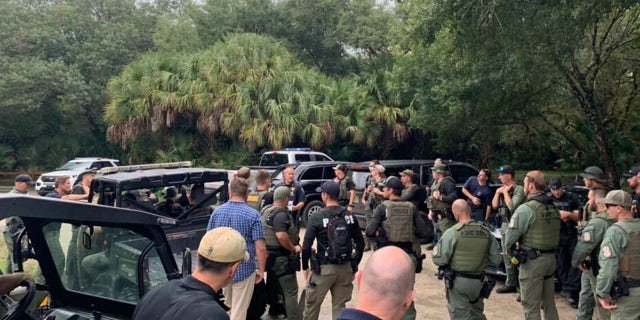 Chris Laundrie on Oct. 7 "accompanied members of law enforcement into the Carlton Reserve to show them the trails and places Chris and Brian have hiked and which Brian was known to frequent," Bertolino said in a statement to Fox News at the time.
Nothing turned up from the search, however, and Brian Laundrie remains on the run. The FBI, which has visited the Laundrie household four times since Sept. 20 to collect information and items for its search, has not released any new information regarding which areas it is searching for the fugitive.
Other details
Laundrie and Petito are both originally from Suffolk County, New York, where they went to high school together, though they did not start dating until after high school.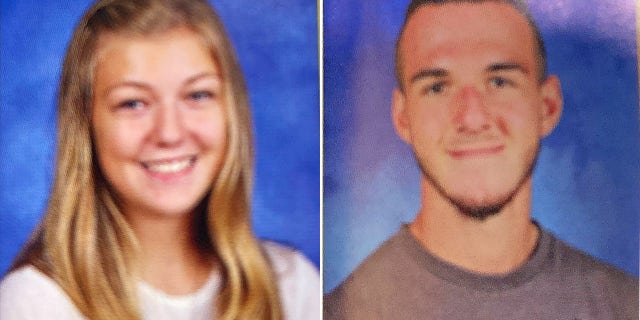 A Florida man hiking the Appalachian Trail claimed on Oct. 3 he saw Laundrie driving in a white pickup truck around 12:30 a.m. ET on Saturday in Tennessee near the North Carolina border.
Dennis Davis said it didn't at first register that the driver may have been Laundrie, but after the encounter, he looked up photos of the fugitive wanted on debit card fraud charges, and he then felt convinced enough to call in the sighting to FBI twice, as well as 911 operators in Tennessee and North Carolina.
CLICK HERE TO GET THE FOX NEWS APP 
"There is no doubt about it. That was Brian Laundrie I was just talking to. 100%. Not a doubt in my mind," Davis said of the encounter after he looked up both a portrait and profile shot of Laundrie on his phone.
Davis met with police and the FBI three days later on Oct. 6 to describe the encounter, but there have been no other known sightings in the area.
Fox News' Stephanie Pones, Michael Ruiz and Paul Best contributed to this report.
Source link
Should Oligarchs' Assets Be Seized for Ukraine Reparations?
At first blush, it seems only fair that some of the sanctioned assets of Russian oligarchs, human rights abusers, and others high up in the kleptocratic Kremlin regime be diverted to help Ukraine rebuild after the war. The principle behind such a reparations scheme seems straightforward: Those who caused so much destruction in Ukraine should be responsible for making their victims whole. But the principles of tort law don't apply to warfare. Ukraine deserves help rebuilding once the war is over, but assets seized from Russian kleptocrats shouldn't finance the recovery.
There's an important distinction to make here: The assets of Russian individuals should be treated differently than the frozen assets of the Russian government. For one thing, the sum of frozen government assets is about ten times that of frozen individual assets, and they're more liquid. For another, the legal situation is different. There is a lively debate about whether and how various kinds of Russian government assets can be seized or sold. Treasury Secretary Janet Yellen has asserted that the United States has no legal authority to seize Russian sovereign assets, Philip Zelikow argues that there are precedents in international law for using frozen government assets as reparations; Paul Stephan disagrees; and Laurence Tribe argues that the International Emergency Economic Powers Act (IEEPA), the 1977 law that governs how sanctions are applied, empowers the U.S. government with the authority to give Ukraine the Russian central bank assets already frozen in the United States.
But assets taken by the U.S. government from Russian oligarchs shouldn't be repurposed for reparations. There isn't a clear legal authority to do so: Under the IEEPA, the president can freeze the assets of foreign nationals under certain conditions, but not seize them. In other words, the executive branch can prevent foreign nationals from moving or accessing their money or other things of value in an emergency to protect national security, but the frozen assets still ultimately belong to the sanctioned person, not the U.S. government.
Congress could try to create such an asset-seizure power and delegate to the president authority to enforce it as he sees fit, but there would undoubtedly be constitutional objections. When sanctioned people or entities have protested that asset freezes violate the Fourth Amendment's prohibition of "unreasonable searches and seizures" or the Fifth Amendment's injunction against the denial of "life, liberty, or property, without due process of law," the courts have usually deferred to the government's national security prerogatives. But it's not clear that they would look so kindly on an asset seizure—a more severe action that's much harder to reverse.
To seize the sanctioned assets of wealthy (or even not-wealthy) Russians would also be to concede that those assets are the legitimate property of their putative owners, which the U.S. government should not do. There's a reason why the new sanctions task force led by the Justice Treasury Department is called "KleptoCapture"—the villas, yachts, apartments, and other expensive accouterments of the Russian elite are purchased with money stolen from the Russian people. Corruption in Russia, according to some estimates, could account for as much as 25 percent of its GNP. Some of that sum comes in the form of bribes, but much of it accrues by skimming off the government budget into private bank accounts—often in Cyprus, the Cayman Islands, Switzerland, or other tax havens where neither Western law enforcement nor the Russian mafia state can track it. By seizing and rerouting those stolen funds to Ukraine, the U.S. government would in a sense be retroactively recognizing the very corruption it rightly decries.
None of this is to say that Russia and its leaders shouldn't remain under sanction. Rather, the frozen fruits of Russian corruption should remain frozen until conditions in Russia permit them to be returned to the Russian people—that is, given back to a democratically legitimate Russian government under the rule of law, and ideally one which has accepted and integrated with the European security order. There is precedent for long-term sanctions ending in such a way: The United States froze Iranian assets for more than thirty years, between the Islamic Revolution of 1979 and the Joint Comprehensive Plan of Action of 2015. As a matter of public diplomacy, the United States should make clear that it stands with the Russian people against the predation and corruption of their government, and is ready to return their money to them as soon as it is safe to do so. Meanwhile, sanctions against the Russian government, government-connected businesses and banks, and the Central Bank of Russia should be maintained at least until Ukraine's full sovereignty over its entire territory is restored.
As for the Ukrainians, there's every reason to give them a Marshall Plan as soon as the war ends. Unlike the original Marshall Plan, the United States won't be solely responsible for reconstructing all of Western Europe. Rather, a large community of North American, European, and Indo-Pacific countries will likely be eager to help Ukraine rebuild. And they will deserve our help. They are, after all, fighting and dying to protect freedom and democracy against the world's greatest threat to international peace. We shouldn't pretend that the current war is a dispute between Ukraine, the plaintiff, and Russia, the respondent, and find that the respondent must make the plaintiff whole. The plaintiff is on our side. The respondent is an enemy that has already attacked us in numerous ways.
Every day, it looks more likely that Ukraine will win the war. They will need help if and when they do—help that should come not from the ill-gotten property of Russian oligarchs, but from us.
Online 'romance scam' sees Abbotsford senior lose $270K – North Island Gazette
An Abbotsford woman is warning others about a "romance scam" that recently resulted in her elderly mom losing $270,000.
"Sandra," who did not want her real name used, said her mom, "Rita," cleared out her registered retirement savings plan (RRSP) and was ready to take out a loan on her home before her family discovered what was happening.
The matter has been reported to the Abbotsford Police Department (APD), but investigating officer Det. Daryl Young with the major crime unit said it's too late for Rita (not her real name).
"The sad reality is the money is gone, and so we're trying to take more of an educational stance now – trying to get the word out there that these things are scams," he said.
The fraud against Rita, who is in her late 70s, began last December but her family didn't find out about it until the end of March. That's when they were able to put the pieces together.
Rita, who was widowed last year, was active on Facebook, often posting messages about grief and pictures of flowers.
When her account was first set up, Sandra ensured that her mom's privacy settings were locked down, but at some point, they became wide open.
A man reached out to Rita through Facebook Messenger. He said he had seen her profile picture and that she looked like a lovely person and he would like to get to know her better.
The two began exchanging messages. The scammer, who went by the name "Dr. Eric Wilson," said he was in his 50s and a U.S. neurosurgeon working in Syria. His profile photo was of a man in a white lab coat with a stethoscope.
He often sent Rita photos of flowers or of his morning coffee, and would use terms of endearment such as "my dear" and "my darling."
Rita didn't realize that all the images, including his profile picture, were stock photos that could be obtained anywhere online.
Eric told Rita that his life was in danger in Syria and he needed to get out. He told her he needed help applying for his vacation benefits, but there were taxes that had to be paid first. He insisted she keep the matter between the two of them because he could be "beheaded" if anyone found out he was trying to escape.
"You can't tell anybody until I have the chance to be there with you. Then I'll get to meet everybody," he told her.
Eric urged Rita to wire-transfer money to him that was taken from her RRSP, and coached her on what she should say if bank staff were suspicious.
Three different banks turned her down, saying it appeared that Rita was being defrauded, and one severed all ties with her when Rita refused to believe them.
But she was eventually able to transfer various sums, the largest being $130,000, which she told the bank was for a down payment on a house in the U.S.
She also sent another large sum of $70,000, but was told that Eric needed that to be the equivalent in U.S. funds, resulting in Rita sending another $15,000.
On another occasion, she sent him $16,000 for a "plane ticket." There were also several smaller amounts.
Rita's family learned about the scam when she asked her son if she could borrow $25,000, saying she had fallen in love with someone and they were going to get married, but she needed the money to get him out of Syria.
Sandra said the family had to sit down with Rita and tell her that she had been scammed.
"She vehemently denied everything because she was in love with this man and he was coming and he going to pay everything back … She didn't believe (it was a scam), and she was so angry with us," Sandra said.
She said her mom was vulnerable because she is trusting of others, was lonely following the death of her husband and is not internet-savvy. Also, because she is an immigrant, she didn't recognize the poor English being used in Eric's messages, even though he claimed to be a U.S. citizen.
The family shut down all of Rita's social media and banking accounts and changed her passwords.
Then, they went to police. Rita didn't want to report anything, but, because Sandra had set up power of attorney with her parents several years ago, she was able to file a complaint on behalf of her mom.
It wasn't until police informed Rita she had been scammed that she finally believed it.
Det. Young said there are many similarities between Rita's case and others. He said the scammers usually belong to an organized crime group – often based in Africa – and find their victims through social media, mostly Facebook, but also on dating apps.
"They'll often say they have a very important job, and they're overseas, and they're stuck for some reason. They'll say they're doctors, neurosurgeons or soldiers and they're in areas where people are in conflict," Young said.
They will often involve another person – in Rita's case, she was instructed to send money to Eric's "employer" – and the email address used will look legitimate.
Young said it's almost impossible to catch the criminals.
"These files are so hard for us to trace backwards. It's basically like a spiderweb. There's a reason why these scams are so successful – they're very good at hooking people and they're also very good at insulating themselves," he said.
The scammers will never participate in video chats or phone calls and often limit the time frame they have available for messaging – usually because they're busy targeting several other people in a day, Young said.
He said another issue is that the victims, although they are unknowingly being duped, willingly part with their cash.
"Ultimately, we have freedom in Canada to do what we want with our money," Young said.
He said Rita's case is similar to others that have occurred in the U.S., and the APD's major crime unit is working with the FBI in trying to find the perpetrators.
Meanwhile, Sandra said her mom is fortunate to still own her home, which she can sell to replace what she lost.
Sandra said she encourages others, if they have elderly parents, to regularly check on their social media privacy settings and, if they have power of attorney, to ensure the banks have that information. If that had been the case with Sandra, the banks would have called her on her mom's first attempt to make a large wire transfer.
Anyone who has been the victim of a similar scam can contact their local police. People who haven't been a victim but want to report a scam can call the Canadian Anti-Fraud Centre (antifraudcentre.ca) at 1-888-495-8501.
FRAUD AWARENESS EVENT
The Abbotsford Police Department, in partnership with Archway Community Services, is holding a fraud information event on Friday, June 10 from 3 to 5 p.m. at Archway, 2420 Montrose Ave. Registration is required by calling 604-870-3763.
---

vhopes@abbynews.com
Like us on Facebook and follow us on Twitter
Woman Arrested in Rancho Cordova Sentenced to Over 7 Years in Prison for Identity Theft and Bank Fraud Scheme | USAO-EDCA
SACRAMENTO, Calif. — Candice Nicole Freitas, 34, formerly of Martinez, was sentenced today by U.S. District Judge Troy L. Nunley to seven years and 10 months in prison for bank fraud, aggravated identity theft, and possession of reproduced U.S. Postal Service keys, U.S. Attorney Phillip A. Talbert announced.
According to court documents, between April and August 2018, Freitas and her co-defendant Cody Cannon committed a fraud scheme in which they used counterfeit U.S. Postal Service keys to open residential mailboxes, typically in large apartment complexes, and steal hundreds of pieces of U.S. mail throughout Northern California. From the stolen mail, Freitas and Cannon harvested financial information, credit and debit cards, government-issued IDs, and personally identifiable information (PII). They also defrauded banks by using the stolen bankcards to purchase goods and withdraw cash from ATMs in at least Vacaville, Folsom, Rocklin, and Rancho Cordova.
In August 2018, Freitas and Cannon were arrested at their motorhome, which was parked in a hotel parking lot in Rancho Cordova. During a search of the motorhome, law enforcement found hundreds of pieces of stolen mail, checks, and bankcards, as well as documents containing the PII of dozens of identity-theft victims. Law enforcement also found stolen and counterfeit government-issued IDs, including at least 20 California driver's licenses and two U.S. passports. The U.S. Postal Inspection Service has identified over 1,500 victims of mail and identity theft associated with these offenses.
This case was the product of an investigation by the U.S. Postal Inspection Service, the Sacramento County Sheriff's Department, the Folsom Police Department, and the Vacaville Police Department. Assistant U.S. Attorney Robert J. Artuz is prosecuting the case.
In October 2019, Cannon was sentenced to four years and nine months in prison for his involvement in this scheme.
Source link